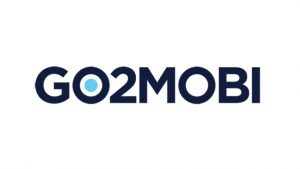 Go2mobi announced the launch of one of its most anticipated features, the ability for customers to upload their retargeting lists directly into the mobile programmatic advertising platform. With this feature Go2mobi's customers now have the ability to target mobile app users who have previously engaged with their brand, wherever that engagement took place.
With the ability to target up to 100M device IDs and deliver mobile ads across a vast network of over 50,000 high-performing mobile publishers; retargeting adds to the already impressive array of features on Go2mobi's DSP platform. Alongside this new feature, Go2mobi has enhanced its offering of in-house mobile creative specialists who help advertisers hone specific messages and vary offers for increased engagement on smaller mobile screens.
"With retargeting, our users and advertisers now have a significant advantage when using Go2mobi because of the size of lists they can target and our expansive network of publishers," explains Go2mobi president Tom Desaulniers. "Coupled with our MomentMatchTM technology and industry-leading targeting features, the ability to hyper-focus your mobile ad's messaging and timing to already known audience segments not only increases the probability of conversions and revenue, but with greater cost efficiency than other campaigns."
Mobile retargeting is the ability to serve ads with unique creative based off a previous interaction the user had with the brand. Retargeting allows advertisers to improve the lifetime value of their users by enabling them to deliver new advertising designed to encourage conversion, extend retention, revive dormancy, and upsell share of wallet. With increased lifetime value, advertisers are able to scale customer acquisition while still driving healthy return on ad spends.
"We see our customers looking for a more sophisticated campaign mix to drive value for their companies as the consumer market continues to shift towards mobile," suggests Grant Storry, Go2mobi's VP of Product. "It's no longer just about buying impressions and installs. With 75% of consumers downloading an app and only using it once, it only makes sense to try and generate a greater return from that sunk cost. Hence, the appeal of retargeting."
While Go2mobi has always offered retargeting to app users whose installs originated on the Go2mobi platform, today's announcement includes the expanded functionality to upload external Device ID lists through either Go2mobi's self-serve advertising platform, or through its API. Go2mobi customers can also leverage their attribution and mobile measurement partners to collect and segment the Device ID data for retargeting.
Source: Go2mobi