Starting December 5, General Motors (GM) is rolling out the automotive industry's first commerce platform for on-demand reservations and purchases of goods and services. With Marketplace, drivers can now order and pay for their favourite coffee — and much more — on the way to work with a simple tap on the dash.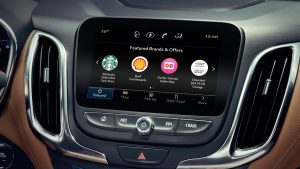 Marketplace allows customers to order food, find the closest gas station to save on fuel, and make dinner reservations on the go. This means Marketplace gives drivers of eligible Chevrolet, Buick, GMC and Cadillac vehicles the opportunity to more safely interact with a growing number of their favourite brands in retail, fuel, hospitality, food, hotel and transportation through the in-vehicle touchscreen.
Marketplace also features a "Shop" section dedicated to offers specific to GM vehicles, for instance purchasing Wi-Fi data, discounts for an oil change or deals on GM accessories. Simple on-screen notifications can identify relevant offers.
"The average American spends 46 minutes per day on the road driving. Leveraging connectivity and our unique data capabilities, we have an opportunity to make every trip more productive and give our customers time back," said Santiago Chamorro, vice president for Global Connected Customer Experience, GM. "Marketplace is the first of a suite of new personalisation features that we will roll out over the next 12 to 18 months to nearly four million US drivers."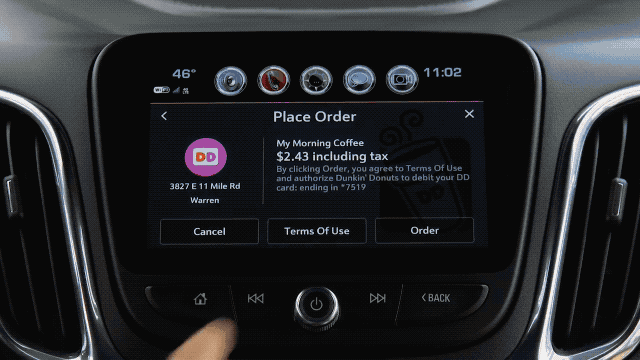 Leveraging the embedded 4G LTE connectivity, GM is adding Marketplace to millions of existing 2017 and 2018 model-year cars, trucks and crossovers that have compatible infotainment systems, with continued rollout to compatible new vehicles. A separate data plan is not required to use Marketplace.
"For most retailers and consumer brands the daily commute is the only time not accessible in a consumers' day," said Chamorro. "Marketplace gives merchants the ability to more safely engage with drivers and passengers in a meaningful way that provides true value for our customers."
Marketplace is designed to be used while driving. It leverages machine learning from real-time interaction data, such as location, time of day and a driver's established digital relationship with third-party merchants, to offer highly personalised experiences.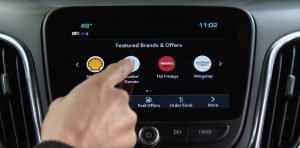 Adhering to industry distracted driving guidelines, as well as GM's strict in-house safety guiding principles, GM designs its in-vehicle systems to minimise manual interactions, helping drivers keep their eyes on the road and their hands on the wheel.
To allow merchants to efficiently and quickly integrate their content as part of the in-vehicle Marketplace ecosystem, General Motors is working with three main platform partners: Xevo in Seattle; Conversable in Austin; and Sionic Mobile in Atlanta.
Source: General Motors