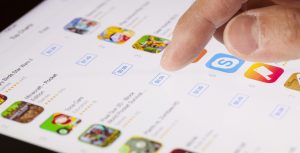 Global consumer spend on mobile app stores is set to surpass $110bn next year, as iOS spend is driven by China and Android spend is driven by the emerging markets of India and Brazil.
According to App Annie's latest app ecosystem forecasts, global app store spend will grow around 30 per cent year-on-year (YoY) in 2018. During the year, China's growth is expected to significantly outpace the rest of the world, and continue to sit at the top of the chart for App Store spend.
Meanwhile, time spent on Android phones will be led by India and Brazil. Year to date through to 31 October, time spent grew by almost 50 per cent in India and by nearly 30 per cent in Brazil compared to the same period in 2016. This increase in time spent is expected to continue with the continued increase in smartphone penetration, which will in turn lead to higher app spend.
On top of the drive from China, India, and Brazil, the increasing maturity of the app economy is also leading to more spend. By the end of October, the App Store was home to over 2m apps, while the Play Store housed 3.5m. In October alone, close to 50,000 apps launched on iOS and in excess of 150,000 on Android.
In mature markets, time spent in-app averages two hours a day per person – which is equivalent to an entire month out of every year. More than 40 countries are expected to generate more than $100m in consumer spend across both Android and iOS.
App Annie expects much of the global spend will be driven by AR, video streaming, retail, banking, payments, food delivery, and voice assistants.
Source: Mobile Marketing Magazine