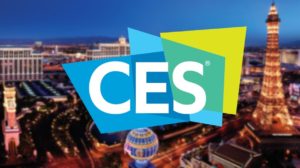 The International Consumer Electronics Show (CES) in Vegas is where the globes Technology Brands for the past 51 years have converged to brag, showcasing what they are doing in advancing technology. This year an estimated 3,900 exhibitors from 150 different nations will have done so to over 180,000 forecasted visitors and a global media audience. Although not quite the golden globes its impromptu power cut only added to its media appeal gaining it more mainstream media conversation than ever before. Here's a rundown of some of the key talking points and the challenges and opportunities this presents to retailers: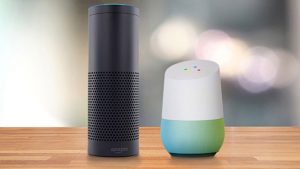 No surprise was that the Smart Home dominated with Google announcing that their assistant sold over 6 million units, that's one every second, and now runs on over 400 million devices globally. Unfortunately, no statistics from Amazon to compare but with over 1,500 smart home devices available from more than 225 brands all supporting Google Assistant the winner in this category may have been identified? An interesting trend is that a lot of 3rd party brands are choosing to Support multiple AI platforms in particular Alexa and Google Assistant integration not wanting to gamble on one specific platform as happened with Betamax or VHS, Blu-ray or HD DVD.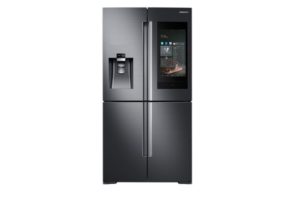 Not Samsung who's lesser-known Bixby Assistant was integrated into its Smart Fridge with AKG speakers, making it a multimedia centre for the kitchen. Its only real game changing feature is the ability to create smart notes sent remotely by users via text message to inform those in the home of messages like 'buy more milk'. Kholer showcased its Intelligent bathroom 'Konnect tech' enabling your shower, bathtub, toilet, mirror and tap to be connected, both to you and each other. The company's Touchless Response technology provides hands-free toilet flushing, perfect for those germophobes.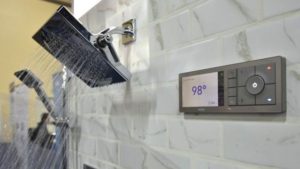 What these innovations in consumer electronics offer brands and retailers are alternative methods to engage passively with users introducing new intuitive technology into the home. Ordering a replenishment shampoo or switching to another 'recommended' brand whilst in the shower, further enables new advertising opportunities and retailers different purchasing channels perhaps never before considered.
The market is evolving and in 2018 the market place will start to get a lot more crowded as the category grows from Amazon and Google offering their own speakers in a variety of form factors but also Google and Alexa assistants in other hardware brands like Sonos. Sonos have already released the Sonos One with Alexa, and they have hopes to integrate Siri and Google Assistant soon. Apple's HomePod will hit homes in 2018, but Siri offers some weak competition as it struggles to develop its voice recognition. Yamaha, Libratone, and DTS all announced Alexa driven smart speakers this year, with Sony, Philips and LG announcing Google Assistant integration into their smart products.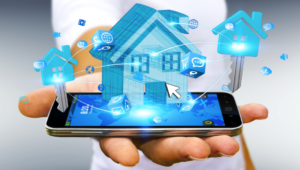 Smart Home retail value is expected to reach £5.11 billion worldwide in 2018. We know that Smart Home in many instances requires an assisted sale as it can be for some a rather complicated buying process. This is a great opportunity for traditional retailers to showcase why they are still the best channel for selling 'technology' products using the retail environment to educate, engage and sell to the consumer through driving excitement and experience directly with the brand.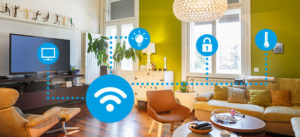 Consumers also don't appear to know who to trust to install Smart Home. Creating marketing challenges for both brands and retailers. Products that come with installation, like Hive, could gain an edge over products that do not. Consumers welcome a full service solution and with 35% of Smart Home sales in 2018 expected to be for Energy Management and Security 19%, there's opportunity for retail marketers to craft solutions that enable consumers to welcome, not fear integration of every smart device to their connected home environment.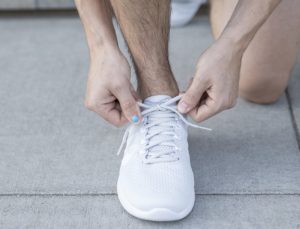 Amongst all the connected home fever at 2018's CES was my favourite innovation, the very 'smart' L'Oreal UV Sense. I think it's perhaps the biggest game changer and possibly the one that will become mainstream sooner through its practical medical use facilitating increased early adoption. It's a battery free adhesive disc which measures UV exposure for the wearer. At only 2mm thick and 9mm in diameter it's relatively unobtrusive and with its tiny electronic sensor, which you don't pair with a device via Bluetooth or Wi-Fi, but rather neatly through its NFC enablement retrieve your data by scanning the UV Sense with your mobile device. Its applications are infinite for many.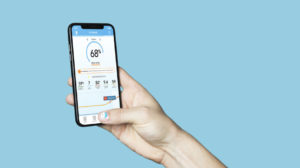 CES has evolved over the years from merely showcasing Consumer Electronics to establishing many brands that advance innovation in new categories through technology. These include car manufacturers to health and apparel brands. The introduction of a cosmetics giant such as L'Oreal demonstrates how technology can become mainstream through the most passive of devices and categories creating a challenge for all marketers as we entice consumers to a secure connected world beyond the boundaries of Consumer Technology marketing and retailing.
Article by Dan Todaro, MD at Gekko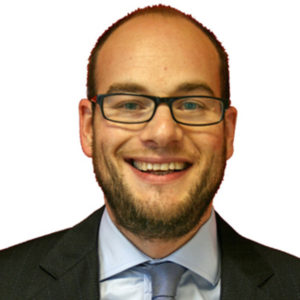 About Daniel:
Daniel formed Gekko in April 2002 and, over a decade on, it has grown to become one of the UK's leading field marketing and experiential agencies providing results-driven solutions to technology and leisure brands.
Whilst FMCG has been the traditional domain of the field marketing and impulse purchases, Gekko has carved out an impressive niche in a sector dominated by considered purchases.
Through understanding great customer experience to motivate distinct shopper tribes, Gekko converts shoppers into customers of brands which include Acer, Samsung, Toshiba, Epson, Apple, Fitbit, and Freeview.
Daniel is a regular industry commentator in his capacity and experience as a business leader, tech champion and in brand marketing.
Source: Gekko