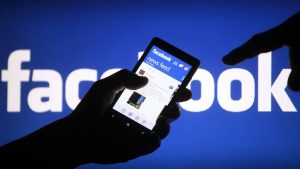 With advertisers focusing more on digital media spends, Facebook has been able to achieve a 43 percent jump in revenues in India in 2016. The social network, which has a user base of over 142 million in the country, posted Rs 177 crore in revenues for FY16 against Rs 123 crore in the previous year. This brings the per user earning at Rs 16 as compared to Rs 9 in the FY15. The company further doubled its net profit to Rs 31 crore from Rs 16 crore during the same period.
Facebook announced its earnings for the third quarter of 2016 ending on September and reported an overwhelming $7 billion in revenues. The growth has been mainly driven by mobile ads. India, where the network recently crossed 155 million monthly active user mark, is the second-largest market for Facebook outside the US. In India, where traditional marketing still takes up significant portion of the advertising budgets, marketers have now slowly started embracing social media which has a larger reach especially in urban region where affordable and reliable internet connectivity is found.
Despite the availability of other social media channels such as Twitter or LinkedIn, it is Facebook that offers broader visibility. "Facebook is fairly small, but it is usually a number one or two choice for marketers. In terms of broader visibility, it gives enough bang for the buck compared to Twitter or LinkedIn, which are very niche," Economic Times quotes Karthik Srinivasan, national lead at Social@Ogilvy as saying.
Recently, Facebook's Managing Director for India, Umang Bedi said that Facebook's aim is to gain 1 billion users on mobile and out of that 337 million are expected to come from India alone. "For me, five trends — geographic shift in mobile user growth, internet is mobile and mobile is internet, connected device explosion, platform economy and moving to a network level from the mobile ecosystem — are driving the change in the country," Bedi had added. India is also considered as the top market for developers for building with Facebook outside its home country US.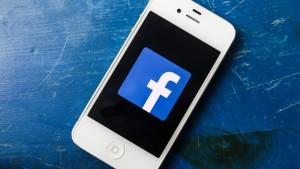 What adds to Facebook's popularity other than virtual socializing are its efforts at connecting people professionally. A recent Deloitte report notes that Facebook contributes $4 billion and 335,000 jobs to India through its marketing platform and connectivity efforts. As marketers are increasing their digital media spends, it is estimated that India will surpass $1 billion or about 14.3 percent of total ad outlays by 2017. Facebook has strategic partnership with India's top 100 advertisers. There are over two million small and medium businesses (SMB) pages on Facebook in India and more than 30 percent of active SMB pages on Facebook are owned by women entrepreneurs. This trend is expected to bring more revenue for users through Facebook and vice-versa.
Although Google and Facebook are neck-and-neck when it comes to digital dominance, what gives the latter an edge over the search engine is that it is more social and has a wider reach to younger consumers. Part of the social network's strategy to continue a strong hold on the digital sphere in India is localization of content. The app is available in 12 languages in the country and over 80 percent of the top-grossing apps in India are integrated with Facebook.
As part of its global efforts at connecting more people online, Facebook recently tested its 'Express Wi-Fi' service in India. The Wi-Fi network is aimed at offering local entrepreneurs quality internet access and helps them make a steady income. It essentially works with carriers, internet service providers and local entrepreneurs to help expand connectivity to underserved locations around the world. This comes months after Facebook received nationwide criticism for allegedly violating net neutrality with its controversial Free Basics program in India. The company had pulled the plug on its program in February after telecom regulator TRAI barred operators from charging discriminatory rates for Internet access based on content.
Source: BGR Media