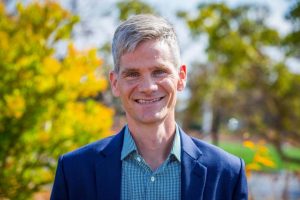 Marketers should spend dynamically on mobile marketing and outcome-oriented measurements to capitalise on customer acquisition, says Facebook Thailand.
"There is a gap between the amount spent on mobile advertising and the time spent by Thais on their mobiles," said John Wagner, managing director of Facebook Thailand. "Of the 15-20% allocated to digital advertising spending in Thailand, only 7% goes to mobile internet advertising, but Thais spend four hours a day on smartphones."
Traditional media dominates advertising, even as people spend less time on such platforms.
Global Web Index 2017 reported Thais spend four hours a day on their smartphones, three hours watching TV, 2.1 hours on a PC, one hour reading printed media and 55 minutes listening to the radio. The index was based on a survey of about 3,200 respondents in Thailand.
"We expect business firms in Thailand to allocate 20% of their digital advertising budget to mobile advertising spend in 2018, as Thais spend more time on mobile devices," Mr Wagner said.
Marketers can use online and social media for demand generation instead of waiting for customers, he said.
On average, a company in Thailand spends 15-20% of its advertising budget on digital channels, according to eMarketer 2017.
In Australia, companies allocate 50% of their ad budgets to digital platforms. Thailand still has room for growth, Mr Wagner said.
Facebook reaches 48 million users in Thailand, 96% of whom access Facebook on their mobile every day.
According to Deloitte Digital, one in two store purchases are influenced by digital interaction, indicating the news feed can be an important tool for users to discover and marketers to push products, Mr Wagner said.
Facebook can also serve as a platform for less established brands. According to a TNS study of 1,000 Thai social media users above 18 years old, 93% of Thais on Facebook discover products and brands on the social network.
According to Facebook's internal data, from October to December of last year, 72% of online purchases through Facebook were made on a mobile and 62% of Thais who bought through Facebook were millennials (18-34 years old).
E-commerce expanded 20.5% this year in Thailand, three times the rate of offline retail sales. According to an August report by eMarketer, the market is worth US$3.56 billion (118 billion baht).
Mr Wagner said Facebook has dynamic advertising that automatically promotes entire product catalogues to target users.
Conservative mobile and digital marketing spending has impaired the capabilities of digital marketers, he said, adding that firms should focus on measuring the business impact of their expenditure in terms of customer acquisition.
"Dynamic spending and planning of online advertising is more effective than annual or yearly spending," Mr Wagner said.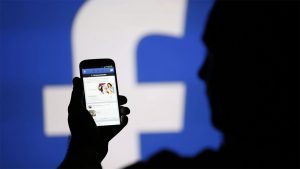 For example, more spending is needed in the days leading to 12/12, an auspicious date and one of the busiest shopping days on the calendar, with last Dec 12 seeing 2.6 times the 2016 average for online purchases.
Jatemerin Jatelaveechote, senior vice-president for digital marketing of Allianz Ayudhya, said most of the company's ad spending is channelled to mobile, with a big chunk of that going to Facebook.
Previously, online channels were merely a complement to traditional media. Now, some campaigns only run online.
Senior insurance products can use social media to tap into adults looking for insurance for their ageing parents.
Online users are much more sophisticated when it comes to product and price comparison.
In order to counteract this trend, data from online advertising and marketing should be integrated into online and offline strategies.
"Digital by default should be the mindset of all marketers, rather than only that of those in online special teams," Mr Jatemerin said.
Allianz Ayudhya uses Facebook to "listen" to various insurance policies, monitor conversations and capture up to 300% more leads.
Cyrus Chen, regional head of online marketing for restaurant booking application Eatigo, said social media can drive up app installation rates and re-target inactive users.
Source: Bangkok Post