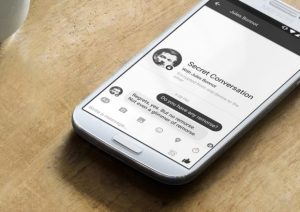 With users' privacy in mind, Facebook is testing the ability to create one-to-one "secret conversations" in Messenger that will be end-to-end encrypted. Plus, Facebook is promising that these clandestine conversations can only be read on the mobile device of the intended receiver.
"That means the messages are intended just for you and the other person — not anyone else, including us," the social giant says in a blog post.
Messenger already boasts a strong security system by using secure communications channels similar to those used by banking and shopping Web sites. But, according to Facebook, users were asking for even better security.
Within secret conversations, users can now choose to set timers to control the length of time each of their messages remain visible within conversations. The technology uses the Signal Protocol developed by Open Whisper Systems.
Why isn't Facebook making all Messenger conversations as secure as secret conversations?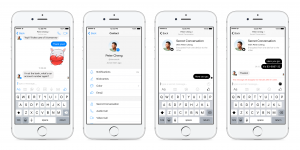 "People want Messenger to work when you switch between devices, such as a tablet, desktop computer or phone," it insists. "Secret conversations can only be read on one device, and we recognize that experience may not be right for everyone."
At least for the moment, secret conversations don't support rich content like GIFs and videos, making payments, or other such features.
Dating back to 2013, Facebook is still dealing with a class-action suit, which accused the company of violating users' privacy by scanning messages they send on the platform.
The suit also alleges that Facebook scans messages for URLs and then draws on that information in order to personalize the service, and even shares data about in-message URLs with third parties for ad purposes.
Seemingly taking a page from Snapchat, Facebook was rumored to be experimenting with disappearing messages, earlier in 2016.
Source: MediaPost