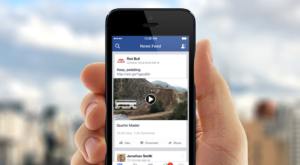 Facebook is to implement a major change on its news feed that will de-prioritise content from publishers and brands, in favour of that from users' friends and family. In a post on his own page, Facebook CEO Mark Zuckerberg said the company had recently had feedback from its community that public content, such as posts from businesses, brands and media, is "crowding out the personal moments that lead us to connect more with each other".
Zuckerberg continues: "It's easy to understand how we got here. Video and other public content have exploded on Facebook in the past couple of years. Since there's more public content than posts from your friends and family, the balance of what's in News Feed has shifted away from the most important thing Facebook can do – help us connect with each other."
He adds that academic studies, combined with Facebook's own research, show that "when we use social media to connect with people we care about, it can be good for our well-being. We can feel more connected and less lonely, and that correlates with long term measures of happiness and health. On the other hand, passively reading articles or watching videos – even if they're entertaining or informative – may not be as good."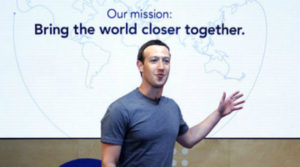 Zuckerberg describes the move as a "major change", saying the goal he is giving his product teams is shifting from "focusing on helping you find relevant content to helping you have more meaningful social interactions". He adds that it will take months for this new focus to make its way through all Facebook's products, but that the first changes users will see will be in News Feed, where they can expect to see more from their friends, family and groups.
The post suggests that the type of content that will be favoured will be that which encourages "meaningful interactions" between people. As an example, he cites "tight-knit communities around TV shows and sports teams", and notes that there is more interaction around live videos than regular ones.
He also concedes that by making these changes, he expects the time people spend on Facebook, and some measures of engagement, will go down, but adds: "I also expect the time you do spend on Facebook will be more valuable. And if we do the right thing, I believe that will be good for our community and our business over the long term too."
In a separate post, head of News Feed Adam Mosseri said Facebook would prioritize "posts that spark conversations and meaningful interactions between people. To do this, we will predict which posts you might want to interact with your friends about, and show these posts higher in feed. These are posts that inspire back-and-forth discussion in the comments and posts that you might want to share and react to – whether that's a post from a friend seeking advice, a friend asking for recommendations for a trip, or a news article or video prompting lots of discussion."
He adds that as a result of the updates, Pages may see their reach, video watch time and referral traffic decrease. "The impact will vary from Page to Page, driven by factors including the type of content they produce and how people interact with it," writes Mosseri. "Pages making posts that people generally don't react to or comment on could see the biggest decreases in distribution. Pages whose posts prompt conversations between friends will see less of an effect."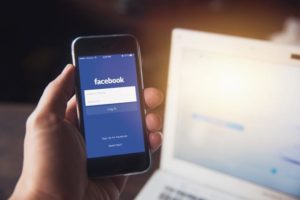 Publishers who rely on Facebook to drive traffic to their sites are likely to react with dismay to the latest move. For many, it will accelerate the move to look to other platforms such as Apple News and Twitter to drive traffic.
Facebook's latest news feed move can be seen as a direct response to some of the criticism the company has faced over the past 12 months around fake news, hate speech, and the sheer power and influence it wields over society.
It comes just a week after Zuckerberg revealed he had set himself the 'personal challenge' of fixing Facebook this year, saying: "The world feels anxious and divided, and Facebook has a lot of work to do – whether it's protecting our community from abuse and hate, defending against interference by nation states, or making sure that time spent on Facebook is time well spent. My personal challenge for 2018 is to focus on fixing these important issues. We won't prevent all mistakes or abuse, but we currently make too many errors enforcing our policies and preventing misuse of our tools. If we're successful this year then we'll end 2018 on a much better trajectory."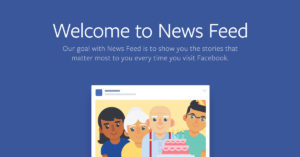 While few Facebook users would likely argue against a move designed to clean up the news feed in effect, cynics might also note that this is the latest in a series of moves designed to make it harder for brands and publishers to surface content organically in the news feed. They can still pay to promote it there, of course.
That said, given Facebook's obsession with driving engagement on its platform, Zuckerberg's concession that this latest move may actually reduce the time people spend on Facebook, and some measures of engagement, is little short of remarkable. The commercial impact of the move will only be seen in the ad revenue numbers Facebook posts during 2018.
Source: Mobile Marketing Magazine