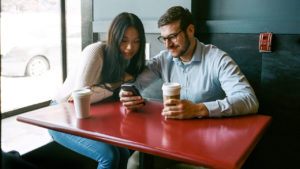 Facebook has begun trialling a hub dedicated to news within its mobile app in the US. Facebook News is aimed at giving users more control over the stories they see, creating a more personalised and relevant experience.
The hub features a 'Today's Stories' section curated by Facebook's team of journalists; the ability to personalise based on the news read, shared, and followed by the user; topic sections; a section listing paid news subscriptions that have been linked to Facebook; and a way to hide articles, topics, and publishers the use doesn't want to see.
The initial test, which will be launched to a subset of US users, will feature local original reporting from publications in New York, Los Angeles, Chicago, Dallas-Fort Worth, Philadelphia, Houston, Washington D.C., Miami, Atalanta, and Boston.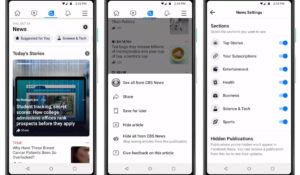 Facebook says it will add local news from its 'Today In' tab over the next few months. Articles will continue to appear in people's news feeds as they currently do.
"Journalism plays a critical role in our democracy. When news is deeply-reported and well-sourced it gives people information they can rely on. When it's not, we lose an essential tool for making good decisions," said Campbell Brown, vice president of global news partnerships, and Mona Sarantakos, product manager for News, in a blog post.
"People want and benefit from personalised experiences on Facebook, but we know there is reporting that transcends individual experience. We want to support both."
📰 Introducing Facebook News – a dedicated news tab starting to roll out today in the US pic.twitter.com/Mrkx6CGWaq

— Facebook (@facebook) October 25, 2019
Source: Mobile Marketing Magazine