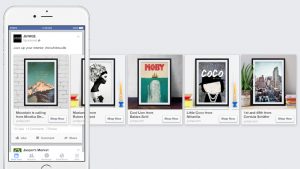 As millions of people prepare to give loved ones brand new smartphones this holiday season, Facebook is giving businesses more ways to ply their recipients with apps to populate them.
The social network is launching a new mobile ad format that lets companies showcase products in which a particular customer has shown an interest along with a link to download the brand's app and complete the purchase.
The offering is an expansion of the dynamic ads regimen Facebook already sells for other types of products and services.
It's particularly well-suited for e-commerce and travel sites that can make the most use of the cross-promotion to shuttle users from their websites to their apps, according to Christine De Martini, Facebook's app advertising lead. The inaugural batch of brands includes Hotels.com and Walmart-owned Jet.com.
De Martini said the launch was deliberately timed to coincide with the holiday season, which Facebook was surprised to find is an especially popular time for app downloads.
The company attributes the spike in installs to Christmas gift recipients breaking in their newly opened devices. In fact, the boom for app marketers can extend into January and February, according to previous years' data, says De Martini.
"We intuitively know with retail and e-commerce that this is a very important time," De Martini told Mashable in a phone interview. "But it's a little-known secret that the holiday season is also when we see some of our highest app activity."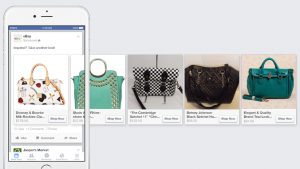 The new ad joins the many targeting options Facebook already offers app makers, including a tool that targets only the users most likely to take a specific action within an app and one aimed at people who have already downloaded an app with potential new uses.
App-install ads are one of the most important revenue streams for Facebook's mobile ad business, which accounts for the vast majority of its ads money, as well as the mobile ad economy at large.
"It's definitely a big area of investment for us," says De Martini. "These app businesses are really growing and we have a lot of investment in helping them continue to grow and sustain their businesses."
Despite its status as a mobile ads juggernaut, Facebook faces tight competition from upstarts in the sector. An AdAge report last month found that some marketers were seeing higher install rates on Snapchat's app ads, which the company launched earlier in 2016.
Source: Mashable