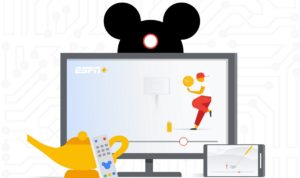 Disney has entered into a partnership with Google which will see the media and entertainment giant bring its entire global digital video and display business on to Google Ad Manager.
Google will power Disney's advertising across its collection of brands and properties, including Disney, ABC, ESPN, Marvel, Pixar, and Star Wars. As a result, Disney will be able to serve video ads on the web, in mobile apps, streaming through connected TVs, and for live events through Google's ad tech platform.
"People also expect the same content they love in the living room on every screen, which can be the difference between a loyal fanbase and a lost audience. Advertisers want to deliver quality ad experiences that are relevant, seamless and measurable across screens, inspiring media companies to reimagine the commercial break," said Philipp Schindler, chief business officer at Google, in a blog post.
"Together, we plan to build an advanced video experience for Disney that will transcend devices, platforms, and living rooms to bring the magic of premium video content into people's hearts, minds, and screens—everywhere."
Source: Mobile Marketing Magazine