Denim, one of the most intelligent mobile marketing platform for financial services, announced the launch of Smart Campaigns, the first solution for automatically testing and optimising mobile advertising across local markets.
With the launch of a single ad campaign through the Denim platform, Denim's customers now have the capability to test campaign variables, such as audiences or creative elements, in a highly personalised way. The proprietary Smart Campaigns algorithm examines performance across any number of local markets and automatically reallocates the budget to the top performer in each location.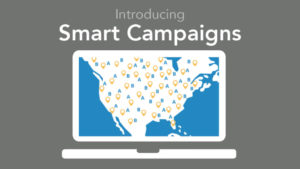 "Smart Campaigns is Denim's take on A/B testing, but far better," said Charlie Turri, Denim's CTO. "The notion of testing two versions of an ad is no longer enough for high-performing marketers who need to drive results in local markets at scale. No one has ever done this before. We believe Smart Campaigns will transform how our customers market."
The result? Increased personalisation, a bigger payoff from ad spend, and fuel for the organisation's mobile ad strategy.
"Smart Campaigns is a truly revolutionary product," said Christy Morgan, a digital marketing specialist at American National Insurance Company. "I'm assured my advertising dollars are spent on the best performing campaign, in each local market. It even handles budget reallocation, which saves me more time. The Denim platform has always allowed us to conduct mobile advertising at amazing scale. Now, with Smart Campaigns, we achieve even better scale with stronger results."
"Marketers have long used A/B testing to take the guesswork out of what they do," added Gregory Bailey, CEO and founder of Denim. "Smart Campaigns takes A/B testing to an entirely new level. With automatic optimisation and budget reallocation, our customers can sit back and relax, knowing their advertising dollars are going to the top-performing ads in each and every market."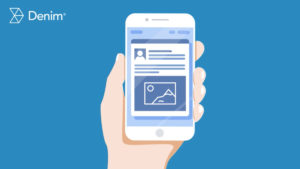 As part of the Smart Campaigns launch, Denim has enhanced its Insights product — where customers can view, analyse, and share data analytics on campaign performance — to provide at-a-glance updates on campaign results. In addition, a move to GraphQL better positions Denim's technology for the future.
"The addition of Smart Campaigns to the Denim platform added a lot more information to keep track of, so we needed a way to access data more efficiently," Turri said. "GraphQL dramatically simplifies the way the Denim platform accesses data by allowing us to programmatically ask for exactly what is needed. As a result, our architecture is cleaner, and we will be able to build products even faster."
With the introduction of Smart Campaigns, and with more data on consumer engagement with financial services-related mobile ads than anyone, Denim is in an extremely strong position to help financial services firms experience significantly improved mobile advertising results.
Source: Denim