Toymail, a maker of connected plush toys that work as a child-friendly alternative to mobile phones, has launched a 'constellation of apps' to expand the capabilities of its latest generation 'Talkies' toys.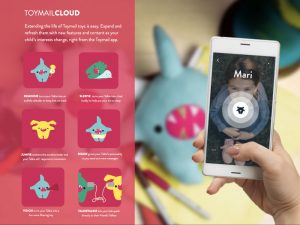 The Toymail Cloud for Talkies includes audio apps such as Remindie, an audio calendar; Sleepie, which issues 'soothing sounds' to help get the kids to sleep; TalkieTalkie, which lets kids voice message each other via their Talkies; and Voicie, enabling kids to apply filters to their voices.
Parents can also send, and receive, messages through the companion Toymail: Family voice chat app.
"All of this is just a start," said Misbah Ashraf, product and growth at Toymail, in a blog post. "As we continue to build out the Toymail Cloud, we will onboard content partners so parents can curate stories, music, games, and other apps for their toys, giving kids access to so much rich digital content without them ever having to lay eyes on a screen."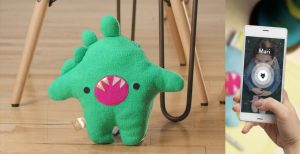 Toymail is also backed by the Alexa fund, and has plans to integrate the Amazon Echo voice recognition software into its next generation of talkies.
Ashraf said: "Kids will be able to Google, stream, and of course chat with their Talkies with zero chance of posting a selfie or serial clicking YouTube videos."
Source: Mobile Marketing Magazine