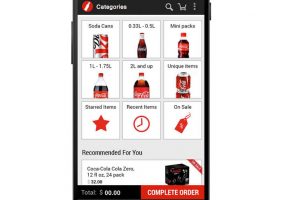 Coca-Cola has launched an app to provide small retailers with coke—on demand.
The global beverage giant is trying to make the most of the supply chain's 'white spaces' while taking part in the ever-increasing trend of immediacy: matching the demand to the supply in real time with their on-demand deliveries.
The white spaces in the chain of supply refer to sales losses that smaller retailers have to absorb when they can't replenish their stock in time (but, they also can't order vast quantities). Now retailers can send their request which goes to local distributors' best bid. Deliveries are made between 45 minutes to 4 hours.
The app was developed by Bringg, an Israeli startup, and is currently working in six countries with plans for expansion in the near future.
Source: PSFK