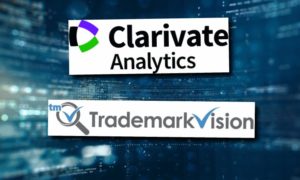 Clarivate Analytics, the global leader in providing trusted insights and analytics to accelerate the pace of innovation, announced the acquisition of Australian AI-technology company TrademarkVision. It joins Boston-based company CompuMark, the trademark clearance and protection partner for 9 out of 10 of the world's most valuable brands.
Forty percent of trademarks filed contain images. However, trademark professionals rely on building complex queries with keywords and image codes to research image-based trademarks on their own. TrademarkVision revolutionised the trademark research space when it released the world's first visual search for trademarks in 2013.
TrademarkVision's AI-powered image recognition software applies the principles of facial recognition software to visually search artwork, images and even 3D design patents, to determine whether a proposed trademark logo is acceptable or if it infringes on an existing trademark. CompuMark currently applies TrademarkVision technology within TM go365, a tool designed to enable trademark professionals to instantly research trademarks and more effectively manage day-to-day portfolios.
Jeff Roy, President, CompuMark, said: "CompuMark is making significant investments in its product portfolio and the business as a whole by investing in best-of-breed image recognition technology and expertise in artificial intelligence. TrademarkVision's award-winning AI innovation and deep relationships with Patent and Trademark Offices (PTO) and government agencies around the world, combined with CompuMark's premier data, industry-leading expertise and global reach will open opportunities for new products and solutions both within and outside the trademark research industry that will underpin the business's next generation of solutions."
TrademarkVision's CEO and founder Sandra Mau will remain with the company, along with COO Cameron Mitchell and their team of professionals based in Brisbane, Australia, and Pittsburgh, USA. She explained, "As part of CompuMark, TrademarkVision will be able to leverage CompuMark's expertise in the trademark industry and vast global distribution channels to ensure our next generation of solutions reach trademark professionals around the world."
Source: ClarivateAnalytics