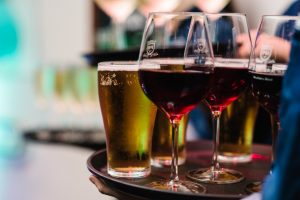 Liquor retailer, BWS, has joined forces with mobile marketing company, Shopitize, to launch a new beer campaign rewarding customers in real time for their purchases.
The Beer Bank promotion sees consumers receive a $5 digital voucher on their smartphone and in real time every time they purchase a carton of beer. The campaign uses Shopitize's proprietary optical character recognition technology, which identifies an uploaded photo of a consumer's receipt in order to trigger an automated voucher.
BWS said it has rewarded thousands of customers with a voucher, driving footfall and frequency for physical stories while lifting sales of beer brands. Vouchers were distributed within 30 seconds. The campaign ran between 9 November and 6 December but consumers can claim until 31 December.
The retailer said the decision to utilise Shopitize's platform came after one of BWS's liquor suppliers used the offering for a product trial.
"Shopitize… were able to deliver the technology we wanted to reward our loyal beer drinking customers with a voucher, and given them a reason to choose BWS, resulting in an uplift in frequency and basket value,"said BWS loyalty and direct marketing manager, Mark Burger.
Shopitize global CEO, Marcus Millgate, said the vendor has more commonly worked directly with FMCG brands within retail integration to date.
"It's great that our data-driven technology is equally loved by retailers who see Shopitize as a tailored solution for rewarding their customers," he said.
Shopitize is also running the BWS Voice to the Customer Tasmania Trial, with the objective of capturing feedback on shoppers with the chance to win a $500 voucher in a draw
In 2015, premium vodka brand, Absolut, used Shopitize's mobile technology to launch its Absolut Botanik pre-mix drink in Australia. As part of that promotion, shoppers who visited any liquor store and purchased either a four-pack or single product in the Botanik range and photographed their receipt received their money back directly into their bank or Paypal account.
Absolut was the first company to use the technology in Australia, which was originally developed by Shopitize in the UK.
Source: CMO