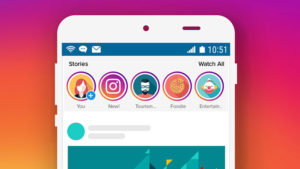 Buzzoole, the leading influencer marketing platform and service in Europe, announced the launch of a new integration with Instagram that will allow brands to monitor 'stories-based' Influencer Marketing campaigns.
Instagram has recently reached one billion monthly users and rolled out its new video hub IGTV, stressing the importance of engaging with users using multiple formats. The platform owned by Facebook has increased the number of daily active users to 400 million. Instagram stories had a crucial role in the platform's growth and marketers have started investing in this format as part of their Influencer Marketing campaigns.
As the leader in Influencer Marketing measurement and reporting, Buzzoole has introduced analytics on Instagram Stories to its reporting dashboard. This industry-first feature is the result of the company's continued efforts as a cutting-edge technology provider to drive the industry forward through new features and enhanced transparency.
Brands will now have access to in-depth and real-time reporting on views and comments through Buzzoole's dashboard. Moreover greater creative controls will allow brands to approve story content before it goes live, ensuring that every single piece of Creator content is on brief. The first brands to employ this new feature are Ralph Lauren, Birds Eye and Magnum.
"Influencer Marketing found itself in the spotlight post-Cannes, this highlights the increasing importance of technology in providing holistic attribution and transparency toolkits for marketeers, commented Ian Samuel, Buzzoole's Chief Commercial Officer. "We are committed to innovation that moves our industry forward. The launch of yet another industry first builds upon our collaboration with Nielsen and underlines our focus on  how tech can be used to answer the industry's biggest challenges."
Buzzoole continues to innovate and invest in its proprietary technology and dedicated Research & Development reflects more than 35% of its global team. As a result, it has also been recognised by Unilever Foundry, Accenture, Facebook Start, Intel, UK Trade & Investment and as a Representative Vendor in the 2018 edition of the Market Guide for Influencer Marketing Solutions by Gartner.
Source: Buzzoole