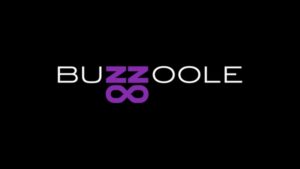 Buzzoole, the leading influencer marketing platform and service in Europe, announced that it has secured $8.9 million in Series A funding in a round led by StarTIP (Tamburi Investment Partners – TIP (investors in Ferrari, Hugo Boss, Moncler) and "Vertis Venture 2 Scaleup". Existing investors R301, Brahma AG, Impulse VC and ScaleIT Ventures also participated in the round bringing the company's total funding to date to over US $10 million. The new funding will be used to expand Buzzoole's market presence globally and accelerate its R&D and platform development.
"Buzzoole remains at the forefront of the evolving influencer marketing ecosystem. Now much more than a buzz term, influencer marketing is predicted to become a $10 billion industry by 2020, likewise Buzzoole has moved beyond its successful start-up credentials and is on the cusp of a new and promising chapter," Fabrizio Perrone, co-founder and CEO said of the investment.
"Going forward, Buzzoole wants to continue in its commitment to developing technology that meets marketer demands and afford them a single technology platform capable of managing their influencer marketing from end-to-end. We will also continue to answer to the industry's biggest challenges and drive it forward through impactful measurement solutions and enhanced transparency, while proving ourselves to be the strategic partner of choice for brands and creators globally."
As the leading influencer marketing platform and service in Europe, Buzzoole has distinguished itself as an industry powerhouse developing advanced tools GAIA and True Reach to address the biggest marketplace concerns — sourcing talent, fraud and transparent metrics. GAIA is designed with sophisticated AI technology to make for optimal matches between brand and Creator. This leads to highly successful campaign performances in terms of brand lift and revenue.
Meanwhile, thanks to its exclusive collaboration with acclaimed global measurement company  Nielsen, its proprietary True Reach metric allows influencer marketing campaigns the ability to stand shoulder to shoulder with more traditional media buys.
Today dedicated Research & Development reflects more than 35% of Buzzoole's global team and funding will allow the company to sustain its investment in advanced technology and product R&D.
The company has seen significant international traction in 2018 and plans to accelerate growth in key markets abroad, specifically in the UK and U.S.A. It will continue to invest in both business development and global expansion, while consolidating its established leadership position in Italy. It has already been working towards these goals and has seen particularly strong return in 2018, during which the business has doubled.
"Influencer Marketing has evolved to a $1.6 billion industry on Instagram alone. By continuing to innovate and develop advanced tools to address the industry's three prominent concerns – brand and creator matching, fraud and advanced metrics, we believe Buzzoole has a tremendous opportunity globally," said Claudio Berretti, General Manager at Tamburi Investment Partners."We're proud to continue supporting this innovative, smart and grounded company as it further establishes itself as the influencer marketing platform of choice."
"The exponential growth of Influencer Marketing is one of the most significant evolutions in modern advertising strategy that we have witnessed in recent years and brands have begun to dedicate a bigger and bigger share of their marketing budget towards it," added Amedeo Giurazza, CEO of Vertis. "In Buzzoole we found the best possible solution to this growing need which, combined with the expertise shown by its management team and the strength of its proprietary platform, convinced us to invest in the company."
Buzzoole supports a network of more than 270,000 Creators with its technology platform and serves in the region of 850 international companies including top global brands Rakuten, Ralph Lauren, Starbucks, Pandora, Unilever and P&G.
The company also works with award winning agencies like Mindshare, Havas, GroupM, Omnicom, IPG and Publicis Group, and has been recognised by Unilever Foundry, Accenture, Facebook Start, Intel and UK Trade & Investment. Buzzoole is also a Representative Vendor in the 2018 edition of the Market Guide for Influencer Marketing Solutions by Gartner and Forrester's New Tech: Influencer Marketing Solutions.
The company's funds will also fuel Buzzoole's hiring initiatives as it plans to grow its headcount by a third in the next year. In the last year, Buzzoole has grown to close to over 70 employees in London, Milan, Rome, Naples, opening its New York office this past summer. It is active in 176 countries worldwide.
Source: Buzzoole