Automotive manufacturer BMW has announced that it will launch an in-car voice-controlled intelligent assistant next year. Called the BMW Intelligent Personal Assistant, the platform has been described as "the start of a new era" by BMW Group, with drivers increasingly able to operate their car and access its functions and information purely by speaking.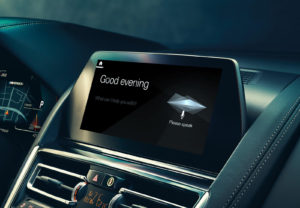 The platform will be available from March 2019 onwards, and will be accessible both in-car and elsewhere through the owner's smartphone, smart speaker or other compatible devices. The platform is also compatible with other digital voice assistants, providing users with a link to other rapidly growing ecosystems.
"BMW's Intelligent Personal Assistant teams up with the new BMW Operating System 7.0 to create a brand new, digital form of interaction with the customer's BMW that redefines the whole driving experience," said Dieter May, senior vice president of digital products for BMW Group.
The assistant will be able to learn routines and habits, applying them in the appropriate context to perform tasks like setting the heating. It is familiar with the vehicle's functions and can provide information, alerts and answer questions, as well as activating in-car settings. For example, saying "Hey BMW, I feel tired" will trigger a vitality program that adjusts the lighting mood, music and temperature, among other things, to make the driver feel more awake.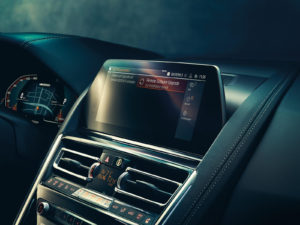 The assistant can be given access to the driver's calendar and contacts, as well as integrating with Microsoft Office 365 and Skype for Business to transform the car into a mobile office. For in-car entertainment, it can identify songs, search stations for desired types of music and even engage in casual conversations.
At launch, the Intelligent Personal Assistant will be offered in the US, Germany, UK, Italy, France, Spain, Switzerland, Austria, Brazil and Japan, and will be available in 23 languages. It will be compatible with models featuring the new BMW Operating System 7.0, and be available as part of the Live Cockpit Professional program, with the scope of functions extendable through the Connected Package Professional.
Source: Mobile Marketing Magazine