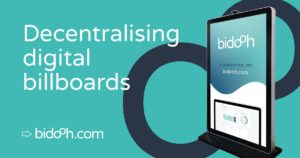 Bidooh, a real-time, real-audience, digital billboard advertising platform, is pleased to announce its strategy to increase the global reach of the DOOH Token following the completion of the Group's Initial Coin Offering (ICO).
Bidooh's ICO has received the support of major, global digital exchanges such as OKEx and HADAX, and its DOOH token has successfully secured listings on multiple international exchanges. Pleasingly, the management team plan to protect token prices for all stakeholders and will defer the live listing of the DOOH Token on external exchanges following the completion of the ICO.
Additionally, Bidooh will control supply and pricing of all tokens it issues directly, following completion of the ICO. At present, one DOOH Token costs US$0.0005, or US$1 for 2,000 tokens. Since a 10-second ad space on the Bidooh platform costs US1.4 cents, it is currently 28 times cheaper to purchase advertising space on the platform using DOOH Tokens compared with $USD.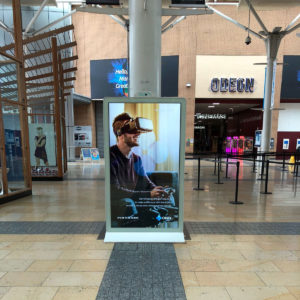 In order to allow maximum participation at this discounted level, the ICO end-date has been extended to 26 December 2018. Bidooh will thereafter increase the DOOH token price to $0.0010 on 27 December 2018, so participants in the ICO receive this early stage 50% discount.
Bidooh will continue to stimulate demand for its DOOH token by increasing the scope of its digital billboard advertising platform. Multiple global contracts have already been secured to install screens running the Bidooh platform and the Group continues to grow its global commercial partners and multinational franchise network of screen owners and the scope of its global agreements.
Abdul Alim, co-founder and CEO, commented: "The post-ICO strategy outlined today highlights the tremendous discount available, up to 26 December 2018. As the global reach of the Bidooh Platform expands, we will see increased network value for users of the DOOH token. The DOOH Token has been very specifically designed to benefit those seeking to secure advertising space on our platform at a significant discount. We continue to receive a high level of commercial demand for our platform and will grow the business in the interest of all users of the Bidooh platform."
Source: Bidooh