With the "Heroes of the Night" app, Beck's is launching a new initiative in keeping with its brand claim "You make it legendary". From now on, WhatsApp users can simply transform their chat history into a comic and therefore recreate their epic night out with friends in the most unique way.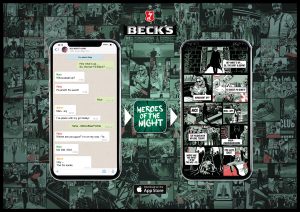 In cooperation with comic illustrator Matthias Schardt, more than 300 frames were created exclusively for the app. Each individual comic can be saved and shared. The "Heroes of the Night" app, which is available now from the App Store, transforms every member of the group chat into a comic character. Up to ten different characters are available in total, and background scenes and other features can also be adapted individually.
Serviceplan Campaign International, the beer brand's agency of choice, and Plan.Net Campaign were responsible for the idea, concept development and realisation of the "Heroes of the Night" app.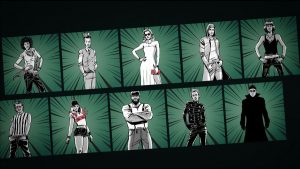 Susanne Koop, Marketing Director Germany at Anheuser-Busch InBev explained: "As a brand, we are continuously seeking new ways to come into contact with our consumers. For me, 'Heroes of the Night' is an app that combines technological know-how and creativity to result in a highly relevant consumer experience,"
Markus Kremer and Thomas Heyen, Partners and Executive Creative Directors at Serviceplan Campaign International commented: "The intelligence of the app makes it possible to depict any WhatsApp chat in an extremely authentic way – with locations, times and a varied selection of characters that makes every comic fun."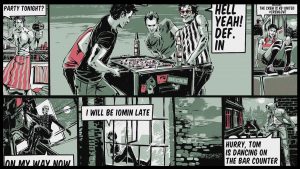 Markus Maczey, Chief Creative Officer of the Plan.Net Group and Managing Director of Plan.Net Campaign added: "The main complexity of the programming consisted in bridging the non-existent interfaces of WhatsApp and bringing an entertaining logic to the generated comic."
The user-generated comics can be saved as an image file or PDF and shared on all social media platforms.
Source: Serviceplan Group