Bark,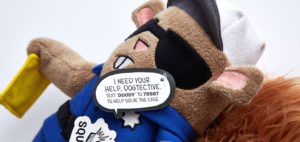 the company behind pet-focused subscription box service BarkBox, is launching a new line of dog toys and treats this weekend through retail giant Target, accompanied by the rollout of the Chews Your Own Adventure SMS text story, the latest addition to Bark's "dog bot" chatbot program, according to a blog post.
The new toy and treat collection, called "City Sniffer's Guide to NYC," will debut at Target stores and on Target.com starting April 22. With the purchase of an Officer Pupke squirrel toy, customers and their dogs will be invited to interact with the chatbot to help solve the case of the destroyed toy, the blog post stated.
Users who follow the adventure via the chatbot and finish the story will be invited to speak live to a human member of Bark's customer support team. Chews Your Own Adventure was developed for Bark by BlackOps, a developer of text and voice chatbots.
Retail chatbots have evolved from an occasional, one-dimensional novelty used by a few brands to an increasingly common, intelligent marketing and customer support tool that brands are adapting to meet their own unique needs. Bark's Chews Your Own Adventure is the latest take on an ongoing trend, which has yet to prove its worth to marketers.
BarkBox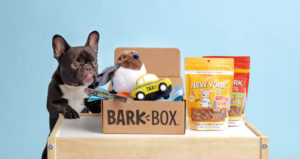 so far has led much of the chatbot movement in the pet sector, as the company also launched a Twitter "dog bot" back in 2016. The company has had a lot of success in the subscription market, retaining 95% of its customers at a time when many subscription boxes become popular overnight, but later face high customer churn rates. The Target partnership, Bark's first such partnership with a retailer, came last summer and the new product launch is a positive indicator for how that arrangement has been working out.
While teaming up with a pooch to solve the mystery of an over-chewed toy might not drive customers to buy more products, a chatbot with a distinct personality could help Bark keep in touch with its audience, and help the company keep tabs on the latest doggie desires in a competitive marketplace.
Source: Mobile Marketer