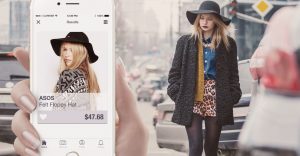 Asos has become the latest e-commerce retailer to embrace computer vision after it introduced image search functionality to its iOS fashion app for the first time with an Android companion also waiting in the wings.
The innovation will enable shoppers to simply take or copy a photograph of any clothing or accessory which they desire and the algorithm will dutifully trawl the Asos database of 85,000 products to pick out the closest matches.
Asos admits the feature is likely to disappoint those seeking an identical match but it should come into its own as a form of suggestion service for similar product lines, banishing the need for basic and clunky text searches.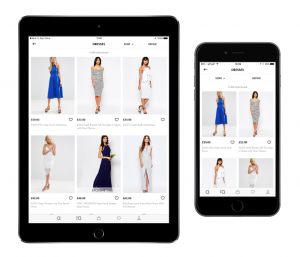 This latter benefit is particularly important for Asos, which calculates that 80% of its UK traffic originates from a mobile device, alongside some 70% of all British orders, making ease of use on a tiny screen a top priority.
Asos is by no means a pioneer in the field, however, with technology firms all rushing to claim territory in the field; notably, Pinterest which has launched its own camera-based search feature and the more advanced Google Lens which comes packed with sufficient real-time smarts to comprehend what the camera is being pointed at.
Asos has also made social media investment a priority as it seeks to court footloose shoppers.
Source: The Drum