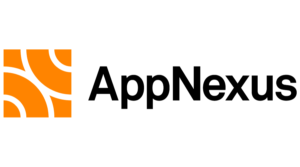 AppNexus, a Xandr company and leader in advertising technology, announced that agreements with many direct publishers in the AppNexus marketplace and partnerships with third-party transparency companies have facilitated one of the programmatic advertising industry's first fee-transparent supply-side platforms (SSP), giving buyers an unprecedented level of visibility into technology fees.
"Through our policies and partnerships, AppNexus is leading the charge to give advertisers increased transparency in the global marketplace. We want our buyers to know that when you transact on AppNexus supply, you have visibility into your working media dollars," said Ryan Christensen, SVP, Product, Xandr. "AppNexus takes pride in being on the forefront of critical initiatives that instill trust in the supply chain and bring maximum visibility and benefit to our clients."
In Q4 of 2017, AppNexus began approaching direct publisher clients with agreements to offer transparency of their technology fees to buyers. The agreements, now representing 82% of transactions on direct sellers in the US and 58% of transactions on direct sellers globally, give AppNexus permission to make seller technology fees on each impression available confidentially to buyers transacting with the AppNexus SSP.
"End-to-end fee transparency is now table stakes for an IPG exchange partnership as we head into 2019. Optimizing this intelligence allows MAGNA to curate a market advantage by maximizing client working media," said Vincent Paolozzi, EVP, Innovation, MAGNA. "We're thrilled that AppNexus is championing this initiative, and we take great confidence in partnering with the AppNexus SSP knowing we have access to such a high degree of transparent inventory."
"As Microsoft continues to innovate in ways to help marketers achieve more, we're excited to offer technology fee transparency on our global, premium inventory through AppNexus, which we think will improve the overall experience for our buyers," said Barry Dougan, VP, Global Display Advertising, Microsoft. "Microsoft is committed to partnering with AppNexus in many industry-leading practices to ensure openness and trust between buyers, sellers, and technology providers."
Buyers can currently view seller technology fees on the AppNexus platform through third-party reporting. AppNexus integrates with transparency partners that track transactions through the supply chain, including Lucidity and AD/FIN, as well as Amino Payments, with whom AppNexus was the first advertising exchange to partner. Through these partnerships, buyers are able to review seller technology fees on their spend. Exposure of technology fees gives marketers and agencies the ability to monitor and make informed decisions about their media spend.
"We appreciate and commend AppNexus' commitment to improving the advertising industry," said Alec Greenberg, VP, Partnerships, Amino Payments. "As a member of Amino's transparency network, AppNexus enables us to provide impression-level financial transparency in real-time so that marketers can advertise more efficiently and effectively."
In addition to partnering with third-party transparency companies, AppNexus is piloting a proprietary fee transparency report to give marketers and agencies insight into seller technology fees across the AppNexus SSP.
Source: AppNexus