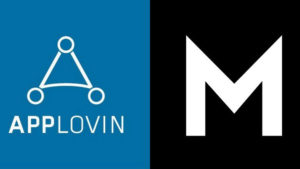 AppLovin, a comprehensive mobile gaming platform, announced it has agreed to acquire MAX Inc., a leading in-app header bidding solution, for an undisclosed amount. The acquisition will further accelerate AppLovin's mission to give game developers a complete platform to grow and scale their businesses.
MAX will become MAX by AppLovin. Its in-app header bidding functionality provides a way for buyers to bid simultaneously on a publisher's inventory, allowing equal access for all buyers and a way for publishers to maximise the value of their inventory. This functionality will be integrated into the AppLovin platform, which will result in all buyers now being able to access all of AppLovin's inventory.
AppLovin works with close to 90% of the top mobile gaming companies from around the world, and MAX's in-app header bidding technology will bring AppLovin's game developers a platform that gives them access to all buyers in the marketplace.
MAX founder and Chairman Jim Payne, who previously co-founded MoPub and led it through its acquisition by Twitter, will be named a strategic advisor at AppLovin, and MAX CEO Dan Sack, who was an early employee at MoPub, will be Vice President of Platform at AppLovin.
"MAX's mission is to deliver effective header bidding technology to the market," said Adam Foroughi, CEO and co-founder of AppLovin. "Their goal of facilitating an unbiased auction helps increase developer monetization and that aligns nicely with our mission. Header bidding is extremely valuable to this industry, and we're excited to develop the product together for the benefit of the entire mobile ecosystem."
"We are thrilled to join the AppLovin team, whose work I've followed and admired since the early days of mobile programmatic," said Jim Payne, founder and chairman at MAX. "AppLovin has become a close and trusted partner for nearly every mobile gaming studio. We look forward to building a platform together that helps mobile game publishers of all sizes grow."
AppLovin is headquartered in Palo Alto with offices in San Francisco, New York, Dublin, Beijing, Tokyo, Seoul, and Berlin. MAX is headquartered in San Francisco. The MAX team will join AppLovin in their San Francisco-based offices.
The AppLovin and MAX engineering teams will work together to integrate the MAX platform with AppLovin. AppLovin's platform will continue to support both MAX and AppLovin customers.
The news comes on the heels of AppLovin's strong growth this year with the recent announcement of its mobile gaming division, Lion Studios, as well as the closing of a $400 million investment from KKR.
Source: AppLovin