Tyre manufacturer Apollo Tyres has released an AR app to celebrate its partnership with Premier League football club Manchester United and their #EarnTheJersey digital campaign.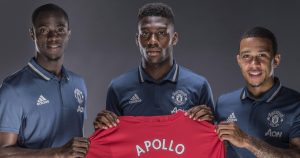 The Earn The Jersey app enables users to scan an Apollo Tyres logo to enter an interactive, where players swipe a ball toward the jersey of a member of the Manchester United squad in order to 'score a goal'. Players can also gain jerseys by referring friends to the app. For every jersey collected, fans increase their chances of winning signed Manchester United jerseys and other signed Manchester United merchandise.
Apollo became the official tyre partner of Manchester United worldwide back in September 2016. The pair have been in partnership since August 2013, when Apollo became Manchester United's partner in the UK and India only. Since then, The partnership has now been extended to more than 100 countries across Asia, the Middle East and Africa.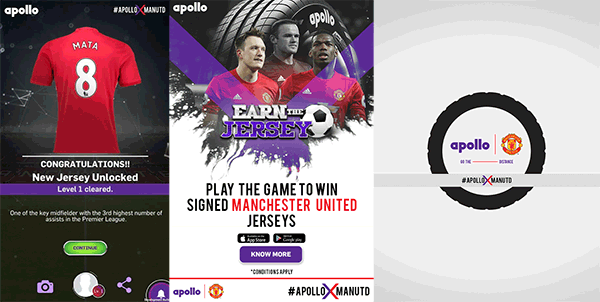 "The three-year association with Manchester United has supported our business expansion plans especially in India, Middle East, South East Asia and Africa," said Marco Paracciani, CMO of Apollo Tyres, when the pair extended their partnership in September. "Our various campaigns have helped us connect with young people, increasing awareness of brand Apollo and customer acquisitions in these regions."
This latest campaign by WATConsult, reflects Paracciani's statement about connecting with young people and increasing brand awareness. The game may be about Manchester United but it centres solely on the scanning of the Apollo logo.
Source: Mobile Marketing Magazine