A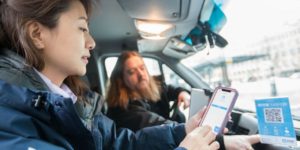 group of eight Chinese travellers have concluded a cashless journey to Finland, with all transactions, from booking flights, making local retail purchases in Helsinki and dining out throughout their trip, made with their Alipay accounts.
This has made Finland the first country outside China where Alipay users can make all payments with their smartphones and enjoy their trip without worrying about cash and language barriers, according to Ant Financial Group, which operates Alipay.
The eight Chinese tourists were selected from an online social media campaign initiated by Alipay at the end of 2017 and flew into the country in mid-January by Finnair. The airline became the first airline in the world to accept mobile payments for in-flight purchases when it began accepting Alipay on flights between Helsinki and Shanghai in January 2017.
They then went on a six-day trip to visit the cities of Rovaniemi and Helsinki and leveraged Alipay's in-app outbound tourism service platform to find nearby merchants, collect coupons and enjoy exclusive offers.
"Alipay was first made available in Finland in December 2016. I am glad to see it is widely accepted among Finnish merchants today, and it demonstrates Finland's commitment to ensure that Chinese visitors leave our country with an unforgettable experience," said Paavo Virkkunen, executive vice president of Finland's national tourism board, Visit Finland.
Alipay also teamed up with Lähitaksi, a Finnish taxi company, to encourage cashless payments for future rides and its service will be made available on all 1,250 Lähitaksi taxis in Helsinki and the city's surrounding towns before the Chinese Lunar New Year holidays next week.
Source: The Drum