Deck the hall, or any space you like, with the little festive magic Tree of Lights. For every virtual tree app installed AKQA will plant a real tree through World Land Trust, conserving plants, animals and natural communities in areas at risk.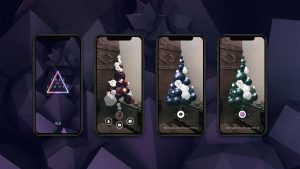 Tree of Lights, harnesses augmented reality technology to bring the magic of winter to the palm of your hand. Simply point your camera where you'd like your tree to appear. Explore its infinite variations of light, shape and sound. Then share each decorative creation by snapping a photo and sending it to loved ones with a message of well-wishes and good cheer.
Ginny Golden, AKQA Group Creative Director explains, "AKQA has created a new twist to the classic Christmas tree tradition, whilst giving back in real life. Tree of Lights provides a virtual Christmas tree to those who may not have access to one, and a real tree to the natural areas that need one."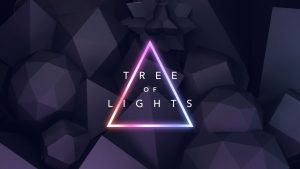 Ajaz Ahmed founder of AKQA said: "AKQA is delighted to support the work of international conservation charity World Land Trust. WLT works in partnership with local organisations to protect the planet's most biologically important and threatened habitats, helping to save threatened species and give permanent protection to wildlife."
Tree of Lights can display a number interactive Christmas trees using a procedural algorithm, presented in full 360°. Move your phone in any direction to capture the perfect moment. Send a personal greeting to your loved ones this holiday season via email, SMS or social networks.
On January 6 2018 (the 12th day of Christmas) AKQA will calculate the number of downloads of the Tree of Lights app and make a donation to The World Land Trust.
Source: AKQA