Even as mobile dominates online display budgets, this rapid growth could be superfluous if advertisers aren't prepared to properly address the effectiveness of mobile ads and their role in brands's marketing mix modelling, warn experts.
Sharper measurement is often talked about but rarely defined for a mobile market which many believe is falling behind the walled gardens of the world's largest online behemoths. Marketers buy inventory from these suppliers but is it delivering commercial value, or is it working because the likes of Google and Facebook say it is?
Transparency concerns in a fragmented customer journey
The danger of having to trust both the buyer and the seller of media was for all to see last month when it emerged that Facebook had charged advertisers for inflated video views, while Google's accreditation from the Media Ratings Council was suspended due to concerns over the way it counts its ad impressions.
If there was ever a need for third-party measurement then now is the time, insisted mobile marketing experts on a panel for The Drums's MOMA awards. Their concerns echo those made by senior marketers from the Royal Bank of Scotland and Nissan, who plan to scrutinise what their purchased inventory is really delivering as part of a stricter outlook on digital for 2017.
"If collectively we can get together and start pushing these guys [Facebook and Google] for third-party measurement then there will be a better outcome," said James O'Connor, senior vice president of global sales at MediaLets at The Drum's event, where he was joined by senior executives from TabMo, M&C Saatchi Mobile and Karmarama's mobile outfit Nice.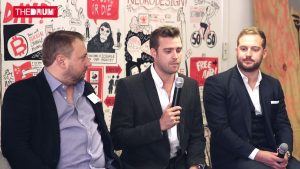 Can agencies break loose of the walled gardens?
"Agencies are so embedded in Google that it can be difficult for them to come out because they're now moving into the media play," continued O'Connor. "They're doing measurement, the [ad] delivery, the media selling alongside the optimisation and the programmatic as well."
He likens this way of thinking to how mobile has become an "afterthought" in the minds of some advertisers, a mindset he feels has to change or mobile will never dominate media budgets in the way many predict.
"To make the medium more effective and secure more ad spend, agencies need to be able to say to your advertiser 'we did this really good thing on mobile and we have the stats to prove it rather than Facebook'," he continued. "If you have that proof then you're more likely to get more spend on mobile and can therefore spend more money optimising your video as well as engage a specialist agency."
'Mobile-first'?
That expertise has faded from many advertisers, observed other panellist. They also said this was (in-part) due to them thinking they don't need specialists once they have a 'mobile first' first' strategy in place. The ubiquity of mobile on media plans was spotlighted recently in an IAB report that revealed mobile display surpassed desktop for the first time this year.
However, the danger here is that stat could be misconstrued as a sign that advertisers are truly thinking about how mobile can thread together all parts of a media mix. As seen by Google's claim last year that most advertisers inherently value mobile less than desktop, that integrated take on the mobile is yet to hit critical mass.
"In some cases, being mobile-first has made us lazy because it's made us think we no longer need mobile people because all digital is mobile," warned James Shepherd, commercial director for EMEA at M&C Saatchi Mobile. "By doing that, we pay less attention to mobile."
It doesn't mean marketers aren't aware of the value of mobile. Indeed, that spend on mobile display has outpaced desktop spotlights that awareness. "The issue is that it's fallen down the agenda because there's no one internally at a client "hammering home the importance of it," argued Shepherd.
What this shows is that the "term mobile-first is completely wrong," said Christopher Childs, managing director at TabMo. "What people and the industry need to do is work out what kind of attribution mobile has and how those devices actually contribute to users' actions or the end purchase decision, which I don't think anybody has done yet.
"I think budgets have been split the wrong way for a long time … It's about time we started to look at each channel individually and work out the overall contribution that each one has. And then we can begin to look out how budgets can be split. "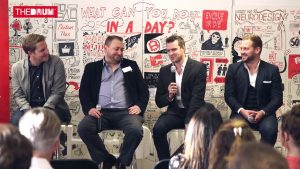 How best to judge attribution?
So while it is undoubtedly a welcome development that ad spend is finally beginning to follow the eyeballs, with the emerging dominance of mobile on digital media spend, specialists in the field are thinking one step ahead. At the centre of these thoughts will be determining the value of each impression, and ultimately what role they play in driving a purchase.
This poses advertisers with a host of serious questions over the central tenets of their practice. For instance, how best to organise and mine their first-party data in order to develop actionable insights, as well as whether or not told be validates against third-party sources?
However, arguably the most critical decision for marketers to make is just how much trust they place within the industry's walled gardens when devising an attribution strategy in a cross-screen world. For while the vast swathes of data within such ecosystems confers upon them a great degree of authority, the above-raised issues clearly spells out the risks of doing so.
Source: The Drum