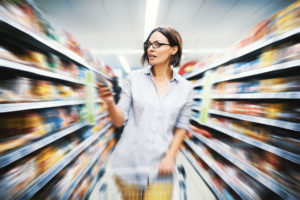 Mobile engagement specialist Big Mobile has partnered with AdsWizz, the leading global platform for digital audio advertising, to implement tech that tracks unique visits to retail locations from specific audio ad campaigns.
In its first campaign with a major Australian brand, the technology measured more than a 90% lift in footfall traffic to their retail locations when individuals listened to their audio ads.
Big Mobile's location-based ad tech uses a filter for a common device ID captured in the in-app audio session. This is then tracked against device IDs that enter an advertiser's stores to accurately record footfall attribution, measuring any uplift in visits to the stores as a direct result of the digital audio campaigns.
"We are very pleased with the results and have already signed with advertisers for follow-up campaigns," said Andrew O'Shea, Chief Sales and Marketing Officer, Big Mobile Group. "With brick and mortar stores, measuring the success of our audio advertising campaigns has previously been based on guesswork and estimation. Now we have a tangible way to access and track real ROI. It's a significant advancement in the growing audio industry and we are happy to be on the forefront of this cutting edge technology."
AdsWizz provides an end-to-end suite of digital audio software solutions that connect the largest digital audio publishers to programmatic buyers in markets all over the world. AdsWizz global audio ad tech platform reaches over 200M unique listeners every month. In Australia, AdsWizz powers audio campaigns that reach 7.1M unique listeners with over 100M audio listens per month across all in-app environments.
"We've seen a big increase in our Australian audiences in recent years as consumers there change their audio consumption habits," said Alexis Van de Wyer CEO of AdsWizz. "We're excited to help Australian advertisers tap into the power of audio with measurement and attribution tools that provide clear ROI on their digital audio campaigns."
IAB Australia recently released positive numbers on the Australian audio industry, highlighting that 87% of agencies bought streaming audio as part of their ad spend in 2018.
O'Shea added, "With the new ad tech enhancements we've developed that enable us to track footfall in the audio environment, we're certain this will help marketers and the industry overall confidently invest even more in audio."
Source: AdsWizz