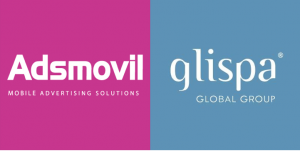 Adsmovil, Latin America's leading mobile advertising solution, announced a partnership with Glispa Global Group, mobile ad tech pioneer and owner of Avocarrot by Ampiri, a native supply-side platform (SSP) and programmatic exchange. With this partnership, Adsmovil's DSP strengthens its offering to advertisers and agencies with a complete 360º solution that will now include native ads, along with mobile display, rich media and video.
The integration between Adsmovil's DSP and Avocarrot will guarantee access to premium users through highly relevant and segmented native ads, perfectly blended with the app's navigation. The direct native ads inventory offers a controlled and safe environment for brands to reach millions of mobile users.
"This partnership is crucial because it turns our DSP into a complete, 360º solution. In addition to display, rich media and video formats, advertisers will now have access to native ads, a powerful trend in mobile advertising as these types of ads are less intrusive and generate higher user engagement", says Alberto Pardo, CEO and founder of Adsmovil.
A poll conducted in May 2016 by Advertising Perceptions and published by eMarketer revealed that 47% of US advertisers and agencies who use native ads did so programmatically, and allocated 19% of their native ad budget to it. An additional 39% of their budget went to social native, much of which could also be classified as programmatic in nature.
"Programmatic native ads are the future of mobile advertising, and we're excited to now be able to offer the format to advertisers in the high-potential Latam market with an experienced local partner like Adsmovil," says Robert Wildner, VP of Media Operations at Glispa Global Group.
Research conducted by Business Insider predicts that native ads will account for 63% of mobile display ad revenue by 2020, a rise from 52% in 2015. It has been proven that this format typically drives higher engagement levels than other types of mobile display ads, with metrics 20-60% greater than mobile banner ads, according to the estimates.
Source: Adsmovil