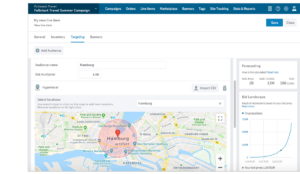 Independent ad tech platform Adform has launched a cross-device targeting solution, which is backed by artificial intelligence (AI), expanding its existing identity management capabilities.
The solution makes use of the company's new Cross-Device Graph to offer enhanced user targeting across various devices and remove the need for advertisers to use an external cross-device vendor. Odin, Adform's AI, runs an algorithm behind the graph which maps pseudonymous data signals into a unified profile, enabling advertisers to focus on how to reach users holistically.
According to Adform, Cross-Device currently identifies an average of 3.2 different devices for approximately 70 per cent of all unique cookies. These profiles can be used for targeted user communication in DSP trading, and in data management or media reporting.
"While the majority of online advertising is still largely based on individual cookies and mobile identifiers, conversion rates and the effectiveness of frequency capping are already lagging where cross-device measurement isn't being leveraged," said Jochen Schlosser, chief strategy officer at Adform.
"The number of Internet-enabled devices per user continues to increase, and the complexity of individual ID graphs is constantly growing more complex. Adform Cross-Device is an essential tool for bringing order and plays a central role in ensuring that users are not bombarded with irrelevant ads. For advertisers this also means reduced budget wastage and more specific messaging control."
Source: Mobile Marketing Magazine