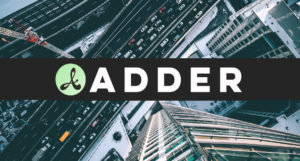 Startup Adder Mobile Technologies announced the new release of their mobile application on October 19 2018. The new version of the app includes a host of new functionalities and enhancements designed to improve user experience. New features in this ad technology app aim to simplify helping drivers make money while driving.
"Several core components have been expanded on and improved," says Adder Mobile Technologies CEO and President Ian Gerard. "At Adder, we strive to create a best-in-class experience for our advertising clients and our drivers, and we are confident that the launch of this new app will improve user experience."
Many of the new features simplify the experience of driving for and advertising with Adder Mobile. Chief among the main design choices was the streamlining of setting up a driving profile with Adder. In the new application, vehicle and driver set up occurs completely within the home screen and no longer requires emailing support or dealing directly with a clunky server. This change also simplifies campaign set up and roll out.
By partnering with HERE Technologies ranked #1 in the world for their mapping platform by Ovum, Adder has released an enhancement that allows drivers to use the application for realtime directions along a route as it tracks the progress of a route driven that day. Creating GPS functionality permits drivers to stay inside the application while they drive, improving user experience.
In addition to enhancing map functionalities, Adder has included a new progress tracker at the bottom of the map application. This tracker gives drivers an at-a-glance view into how their campaigns are performing, as well as an estimate of their monthly payout.
Driver historical data is now easily accessible through the app, making it easy for Drivers to understand their progress and participation in a campaign. Historical data and many other features are now easily accessible through new navigation menus included in the launch.
The app is now available both on iOS and Android.
Source: Adder Mobile Technologies