AdColony,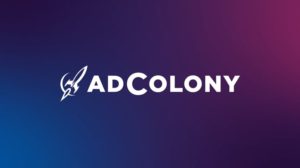 the ad quality video marketplace, today announced the company has been granted the coveted Certified Against Fraud certification by the Trustworthy Accountability Group (TAG). The certification reaffirms AdColony's continuing efforts to directly combat ad fraud and offer increased transparency for its advertising and publishing partners.
"Advertisers deserve to know that the campaign reporting they receive is honest and accurate," said AdColony's Chief Operating Officer Şekip Can Gökalp. "By attaining this TAG certification, AdColony provides advertisers with yet another assurance that their investments are being actively protected against malicious actors that would otherwise affect reporting and overall return on ad spend."
According to research and advisory firm Gartner, mobile ad fraud may have cost the industry as much as $6.5 billion in 2017. As part of its ongoing responsibility to provide the best solutions and highest degree of transparency possible for both advertising and publishing partners, AdColony has embraced anti-fraud and transparency certification from leading independent bodies like TAG, MOAT, IAS, DoubleVerify, and more.
To earn the certification, AdColony met stringent guidelines as determined by TAG, a leading unbiased advertising accountability group. TAG was formed in 2016 by the American Association of Advertising Agencies, Association of National Advertisers, and the Interactive Advertising Bureau (IAB) to combat fraudulent activity across various digital advertising ecosystems.
The high bar and stringent requirements for advertising companies to acquire TAG certification are designed to protect advertisers, publishers, technology providers, and consumers from the fraudulent behaviors that cost the digital ad industry billions of dollars each year.
The TAG Fraud Benchmarking Study conducted last year by The 614 Group found the use of TAG Certified networks and channels for digital ads decreased invalid traffic (IVT) rates to 1.48 percent across more than 6.5 billion display and video impressions.
"This certification not only speaks to our own continually improving anti-fraud efforts up and down our technology stack but also gives us even more tools to fight fraud," said AdColony's VP of Growth and head of anti-fraud efforts Eric Dickinger. "TAG's Payment ID System and Data Center IP list will be invaluable as we continue to combat fraud as a company and as an industry."
In addition to this most recent TAG Certification, AdColony has also received a Digital Trading Standards Group (DTSG) certification by JICWEBS, the leading independent digital ad benchmarking organization for the UK and Ireland. AdColony was also named one of the most secure mobile ad networks by Singular in their most recent report.
Source: AdColony