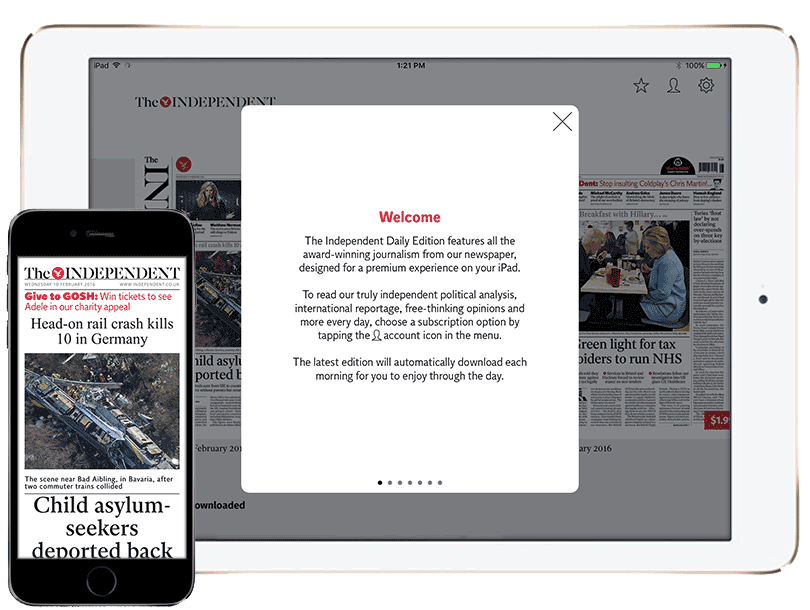 UK online newspaper The Independent saw 73 per cent of its users, and 75 per cent of UK users, access its site during January via mobile. This accounted for 69.5m users, who amassed 194m page views, or 64 per cent of its total views.
Overall, the publication enjoyed record global figures. It reported biggest month-on-month increase to global unique browsers, page views, and average daily unique browsers, when compared to its UK competitors. It also saw 17.1m global video views.
Zach Leonard, MD of Digital at The Independent's parent company ESI Media, said: "UK and global audiences are increasingly turning to The Independent's authoritative, objective journalism to help interpret, and provide context for, the current dynamic political and economic events. Our highly engaged users – be they consuming video or commenting on articles – deliver premium, targeted audiences of real scale for our advertisers and sponsors.'
ESI Media also reported that 9.9m users accessed the Evening Standard via mobile devices during January. This figure equalled 70 per cent of its global users, and 72 per cent of its UK users, and generated 30.2m global page views – 56 per cent of its global total.
Source: Mobile Marketing Magazine