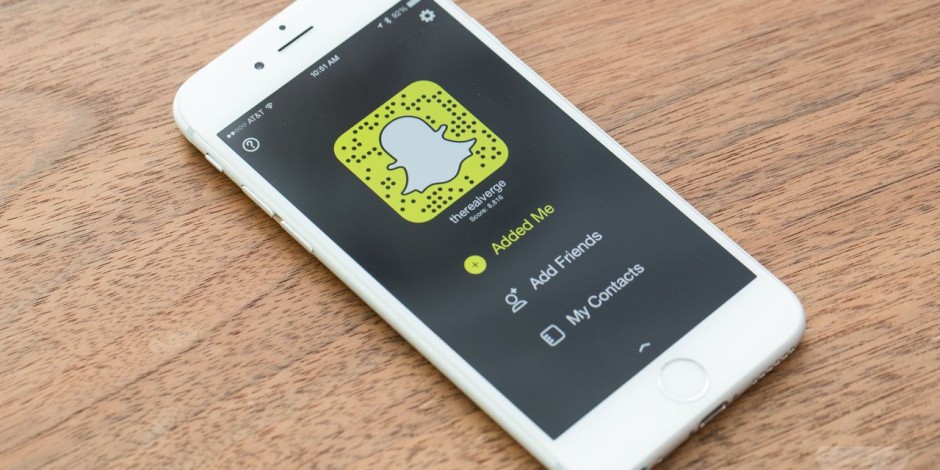 McDonald's, Unilever and Gatorade are among the first advertisers to purchase Snapchat ads via third parties in what appears to be a test of the app's programmatic potential.
Rather than rush to explore that potential, the mobile messaging app is carefully testing automated ads with a select number of brands. These include Gatorade and Nissan in the US, both of which are buying ads via 4C, while McDonald's is purchasing inventory in Australia through Brand Networks. The UK and Canada are the other markets where trial campaigns will run, though The Drum understands that they are yet to be booked in the former.
This will all happen via an automated, auction-based system but like its peers, the social network is moving very slowly as to just how automated this will be because it's very protective of its data. It's a stance that goes some way to explaining why the word 'programmatic' was missing from the first reveal earlier this summer and why it is conspicuously absent from the latest news. Currently, the ad auction considers creative (meaning the better creative performs, the stronger it will be in the auction) and targeting, which can either be interest-based on what posts they're engaging with, matched using email and device identifiers or using lookalikes. Age, gender, location, device and carrier targeting are also on offer, while factors such as weather targeting and syncing ads to TV shows are also on offer.
Tracking that breadth of targeting can be done in real-time from dashboards (see below) displaying the number of views ads are generating, how long videos are watched and other "real-time" reporting. Given that the technology partners Snapchat ads can be bought through also purchase inventory on the likes of Facebook and Twitter it means that advertisers can start to see how the platforms compare to each and tweak their spend accordingly. Adidas has already compared Snapchat to YouTube when it comes to retention, revealing that the mobile messaging app comes out top with "insane" performances.
Part of the allure to advertisers will be the possibility of better rates, particularly for Snapchat's premium video inventory, which is so far priced on a cost-per-thousand rate. It's why the testing feature could be so important, with marketers being able to see how different combinations of creative and targeting work to get the best efficiencies.
Meanwhile, although neither party has confirmed this, Sony Entertainment's international digital marketing vice-president Aaron Wahle hinted to The Drum earlier this year that Snapchat was "one of the many," platforms the brand was advertising on programmatically. The company hasn't been listed as test partner but made the platform the centrepiece of its push for horror flick Don't Breathe. On Snapchat's data, Wahle said that the benefit lay in "buying the place," rather than the person, adding that this psychographic approach to marketing is where he is personally "much more comfortable."
"You know, certain 60-year-olds are just as likely to watch Don't Breathe as a 16-year-old – if you've been a horror fan your whole life then we need to get at you," he said, adding: "it doesn't really matter what you're age, gender or location is.
"I'm much more a psychographic marketer anyway and I think programmatic has an obvious advantage in that," he added when quizzed on the messaging app's API plans in August.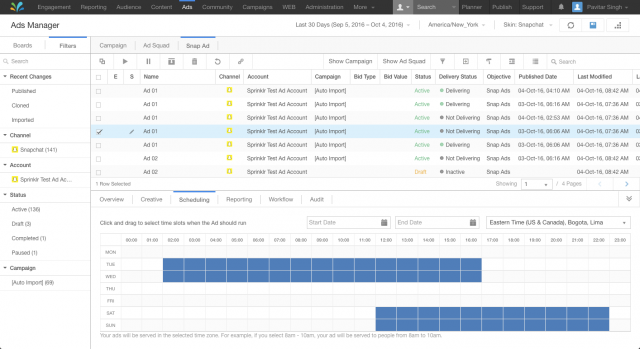 Shifting its inventory in this way, while inevitable, will open Snapchat up to more advertisers, particularly the larger ones that are increasingly using programmatic techniques to purchase their media. A splurge of ads across the app could spurn those 150 million people who use it daily, a concern it has been at pains to play down and has no doubt learned how to avoid after watching the efforts of Facebook and Twitter. Peter Sellis, director of revenue product, said in June that the business is mindful of the ad load (the number of ads people see) as it looks to balance user growth with commercial growth.
"We have to be thoughtful about the inventory, ad load and the ad experience," said Sellis. "But we also know that we cannot build custom ad-tech solutions for every big type of advertiser, for every vertical. And so these [partners] really excel in those kinds of ways."
If as to be expected the API ads give advertisers a better understanding of what is working and what isn't on Snapchat then it could make it even more competitive against Facebook and Twitter. Both social networks have built formidable ad businesses around second-screen viewing but the ephemeral app has intimidated that its coming after that market. Within the first seven days of the Olympics, 49 million viewers turned to the app to watch coverage from the event, while Vimto is already shifting TV spend to fund its content on the platform.
Source: The Drum