Google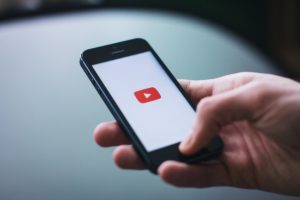 has announced stricter entry requirements for its YouTube Partner Program, which allows publishers to make money from their videos.
Earlier, publishers required 10,000 total views to join the programme. But from Tuesday, channels that want to get into the programme will also need to have 1,000 subscribers and 4,000 hours of view time in the past year. Google said the new rules will apply to current partners from February 20.
In recent months, YouTube has come under pressure after large advertisers withdrew money as their ads appeared alongside inappropriate videos, the Financial Times reported. Diageo, Mars, Hewlett-Packard, Deutsche Bank and Mondelez were among some of the major brands that stopped advertising on YouTube and Google in November 2017 after their videos appeared alongside clips featuring children and sexualised comments.
"Of course, size alone is not enough to determine whether a channel is suitable for advertising," Paul Muret, the vice president of display, video and analytics at Google, said in a blog post. "We will closely monitor signals like community strikes, spam and other abuse flags to ensure they comply with our policies."
YouTube Chief Executive Officer Susan Wojcicki said the company will implement "stricter criteria" and strengthen its review teams to ensure that "bad actors" do not make money off the website, Mumbrella had reported in December 2017. "Our goal is to stay one step ahead of bad actors, making it harder for policy-violating content to surface or remain on YouTube," Wojcicki had said.
Many users criticised the website for punishing everyone for the actions of YouTube celebrity Logan Paul. Paul had faced backlash online for making a video in which he showed the body of a man in Japan's Aokigahara Forest after he had committed suicide. The YouTube celebrity had laughed hysterically and yelled at the body: "Yo, are you alive?" The video was viewed six million times within eight hours.
Source: Scroll.in