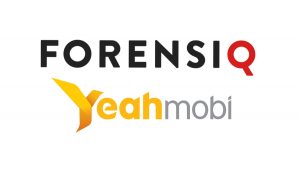 Forensiq, a leader in ad fraud detection and prevention, announced its partnership with Yeahmobi, to help curb the effect of advertising fraud across its mobile ad platform. Yeahmobi is an intelligent mobile advertising platform helping organisations reach global growth.
While Yeahmobi initially had the capabilities to detect invalid web traffic, it was in need of a more equipped suite of services to help provide the highest traffic quality for its customers. With the help of Forensiq, the company was able to leverage its traffic quality and reason codes tools to make significant improvements in order to successfully block all fraudulent sources.
"We're thrilled to have been able to utilise our ad fraud detection services to help make a significant impact on Yeahmobi's traffic reporting. Invalid web traffic continues to be a thorn in the side of many businesses, costing them thousands of dollars every year," said David Sendroff, CEO of Forensiq. "Helping companies deliver transparent reporting is our overall goal, and as fraudsters continue ramping up their efforts to attach, Forensiq will continue to prevent them."
"Fraudulent traffic wastes an enormous amount of ad spend. We believe anti-fraud efforts will boost the development of mobile marketing services, said Daisy Wu, VP of International Business and Strategic Partnerships at Yeahmobi. "With Forensiq's help, Yeahmobi is doing its part to establish a clean and transparent mobile marketing environment."
Moving forward, Yeahmobi will turn to Forensiq to help ultimately eliminate fraudulent traffic from its platform in order to provide the most transparent reporting for its clients.
In 2017, Forensiq was acquired by premier digital marketing suite Impact Radius, and together the company has experienced phenomenal growth through the adoption of its innovative marketing platform which culminated in the company securing $30 Million in growth funding from Silversmith Capital Partners. Forensiq's TAG recognition comes on the heels of Impact Radius' new office opening on Park Avenue in NYC, solidifying the company's accelerated growth.
Source: Forensiq