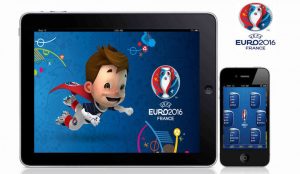 With the Euro 2016 currently on in way in France, Wochit co-founder & CEO Dror Ginzberg argues that this might be the last major international football tournament to be aired exclusively on television.
"UEFA auctioned the television rights to Euro 2016 for a record total of £782m across 230 territories a number of years ago before the fragment of sports content across platforms," says Ginzberg. "In recent weeks alone, a number of groundbreaking decisions have been made by both broadcasters and sports associations in how people can watch sporting content. This is belatedly following in the footsteps of Netflix who began this trend for more general TV content way back in 2007.
"Despite BT Sport paying a record £897 million for Champions League and Europa League TV rights, it made the unprecedented move to partner with YouTube to air both finals for free. Meanwhile, La Liga became the first European football league to globally broadcast a match on Facebook Live recently. The NFL has gone even further, with its agreement with Twitter, who will broadcast ten games this year on that platform."

Even at this year's tournament, we've seen signs of TV's traditional grip on international sports events loosening, with UEFA reportedly recording many games in 360°. Exactly how those VR-ready videos will be distributed remains unclear, but reports suggested YouTube was the most likely platform – we'll see whether anything comes of it in the next few weeks.
"Combining traditional TV with online platforms will give UEFA and FIFA, the power brokers of football, an unprecedented opportunity to earn much more revenue from rights selling, while also opening the door to a host of new commercial opportunities," says Ginzberg. "It is really now only a matter of time until we see future European Championships and World Cups online."