Online CRM firm iAdvize is integrating with WhatsApp, letting brands communicate directly with their customers and prospects via WhatsApp.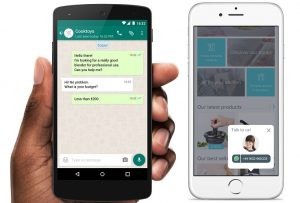 The integration of WhatsApp within iAdvize enables online shoppers to contact a brand's customer service team directly in the WhatsApp discussion thread and allows then to ask questions via private messages.
Customers can find all past exchanges in one single place as a result and can have straightforward, quick and convenient conversations direct with brands and retailers. More than twenty iAdvize partners now offer this service to their customers.
"After being the first platform in Europe to offer Messenger as a touchpoint to brands, we also wanted to enable them to support their customers and prospects via WhatsApp. As the most popular messaging app in several European countries and many emerging countries, it was important for us to offer this platform to our users and enable retailers to provide their customers with a conversational experience wherever they are, at any time,'' said Julien Hervouët, CEO of iAdvize.
Source: Net Imperative