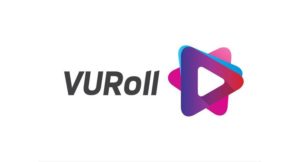 Gurgaon based VURoll, India's first multi-channel DIY social media management platform, introduced its latest version with new and exciting features.
The notable additions include posting and social listening, online relationship management, and customer relationship management, extending the platform to a SaaS module in one simple interface.
With the new features, VURoll will enable brands to have better customer service and greater marketing insights as well as proactively work on their online reputation. It makes easy for users to tap the latest trends, conversations and offer real time data on a dashboard which would ultimately define marketing strategies.
Designed specifically to address the needs of high impact digital marketing campaigns, VURoll's premier DIY platform was launched in 2018, as a single tool that unifies all digital marketing functions and capabilities.
It offers a DIY marketplace for connecting and engaging with social media influencers for marketers and content creators. The intuitive interface provides tools to Search, Discover, and Engage with influencers in a transparent way.
The detailed insights provided by VURoll ensure that customers understand the impact of their campaigns and brand performance with sentiment monitoring, task and response management and content management, and publishing.
The company is already catering some leading names in the industry such as Sony, Zee Entertainment, The Economic Times, Vivo, Avon, BookmyShow, JDC, Medlife amongst others.
Viraj Malik, Founder, VURoll, said, "VURoll's unique and advanced influencer marketing solution has already become a huge success in the social media space and we have been grateful to work with some leading name, transforming their social media presence. Social media communication is a critical part of the marketing mix today, perhaps, going to be the most important. Our play for brands helps them in authentic user engagement, connect them relevant influencers and deliver results."
On the new additions to the platform, he said, "We have added many more exciting features in our current DIY social media platform management platform. Our USP is an unmatched offering at a competitive price, for flexible and scalable online campaigns. With these new additions, we strive to elevate how brands converse on social media with a cohesive solution to manage, analyse and improve their social presence, be a part of their journey to success."
Source: VURoll