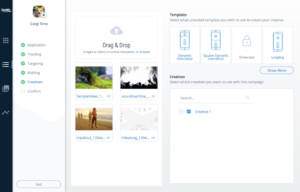 Vungle, the leading performance marketing platform for in-app video ads, announced its new Self-Serve platform for advertisers.
The Vungle Self-Serve Platform enables anyone to set up campaigns and automatically create videos and manage assets and targeting.
The global in-app advertising market is expected to grow dramatically in the coming years to $201 billion according to App Annie's Global App Economy Forecast. Vungle's Self-Serve platform will provide access to Vungle's premium in-app inventory to more global advertisers with varying budget levels.
"Vungle's new Self-Serve platform levels the playing field in terms of access to high-value consumers for any advertiser," said Martin Price, Vice President of Product at Vungle. "With our Self-Serve option, advertisers of all sizes can now access the full Vungle performance marketing platform, including our industry leading creative automation and targeting technologies."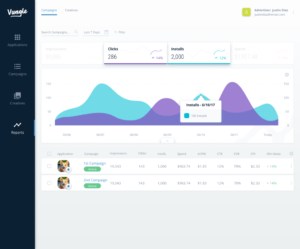 The Vungle Self-Serve platform enables users to create campaigns, set optimisation targets, and upload images and video to automatically create a variety of ad units using Vungle's best-performing creative formats. Their algorithms then automatically test each creative asset and optimise for the units that best meet the advertisers' performance metrics, whether that is CPI, CPA or overall return on ad spend (ROAS).
The Vungle Self-Serve platform provides the same transparency and control that the largest and most sophisticated performance advertisers in the world have come to expect from Vungle. Marketers can see real-time campaign performance by publisher, creative and territory, and adjust bids and targeting options, or rely on their automated systems.
"We really appreciate Vungle's new self-service platform," said Viktoriia Kuksa, User Acquisition Specialist at Pretty Simple Games. "It offers more flexibility to create and optimise campaigns and creatives with ease."
The Vungle Self-Serve platform, currently in beta, will be available in Q1 2018.
Source: Vungle