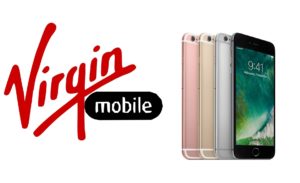 Despite recent strong revenue growth, Virgin Mobile's mobile subscriptions are expected to fall slightly over the next five years, according to GlobalData, a leading data and analytics company.
Virgin Media recently reported its earnings for the quarter ending 31 March 2018, announcing strong year-on-year revenue growth of 5.2%, bringing total revenue up to £1.278 bn for the 3-month period. Residential mobile revenue was a large driver to this growth, contributing £159.9m in revenue following a 17.8% increase from Q1 of last year. This came about as a result of higher handset sales which contributed towards the operator's non-subscription revenue growth of 55.2% year-on-year.
Virgin Media has been migrating SIMs to its full mobile virtual network operator (MVNO) platform in the UK following an agreement in January 2017 with the BT Group. With this new full-MVNO status, Virgin Media has more control over its mobile service and is able to introduce new and innovative products more rapidly.
This should help Virgin avoid the uncompetitive positions it has found itself in the past such as the delayed launch of its 4G services in 2016. The SIM-migration effort was commenced in November 2017, and 20% of Virgin Media's UK mobile base or roughly 3.1m subscribers were on this new network by the end of the quarter ending 31 March 2018. All of the subscribers will be on the new platform by the end of 2019.
Jack Chen, Technology Analyst at GlobalData, commented: "Our own Mobile Broadband forecast data reveals Virgin Media's mobile subscriptions are expected to continue on an overall downward trend and fall slightly from just over 3 million subscriptions in 2017 to 2.9 million in 2022. The operator's subscription market share is also projected to maintain its historical decline and fall by 20 basis points down to 2.9% in the 2017-22 period. This downward trend is driven by intense competition from other MVNOs in the country, including Tesco Mobile that has introduced a range of attractive tariffs for data-heavy users and Lycamobile that continuously expands dominance in providing cheap international calls."
Meanwhile, the big news comes from Virgin Media's parent company, Liberty Global, as it prepares to have many of its European assets acquired by Vodafone for €18.4 billion. The deal, which would see Liberty Global sell its operations in Germany, the Czech Republic, Hungary and Romania, would make Vodafone a "converged national challenger" to Deutsche Telekom in Germany whilst strengthening its foothold in the Central Eastern European telecoms market.
Source: GlobalData