Social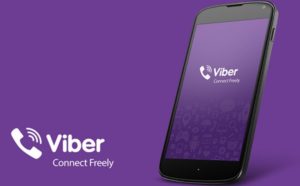 media marketing platform Sprinklr has integrated with Viber, a cross-platform instant messaging app, giving brands the chance to reach the app's over 900m users.
Through the integration, brands will now be able to reach, interact, and engage with customers on Viber and analyse their interactions directly via Sprinklr.
Brands can post text, images, stickers, videos, and URLs in a public chat on Viber without leaving Sprinklr. In addition, when a brand receives a private message from a customer through Viber, Sprinklr will automatically assign the message to the correct agent to deal with it.
"Brands are constantly seeking innovative and results-driven ways to capture the eyes and ears of consumers, and messaging apps achieve so many of these objectives," said Cristina Constandache, VP of global partnerships at Viber. "Viber's integration with Sprinklr creates a joint solution that will be crucial to consumer engagement. We're excited to offer a product that not only delivers unmatched user security but also helps marketers have high value, one-to-one conversations."
Source: Mobile Marketing Magazine