Vacherin,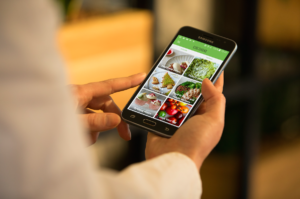 a specialist London contract caterer, has launched an app, in conjunction with end-to-end food management software specialist, Kafoodle.
The app has been designed to reflect Vacherin's clients branding, making it bespoke to their foodservice sites, and also hosts a unique set of personalised features. Customers will benefit from being able to look at menus anytime, anywhere including daily and weekly 'specials', filter these options by allergens and intolerances, look up nutritional and calorie information from Vacherin's 'Nutritious and Delicious' range, apply filters to make informed food choices, search exclusive offers and deals, see any upcoming events, accumulate points through the digital loyalty card and take part in surveys and polls.
The app, which is compatible with both android and iPhone, also enables Vacherin's management team to schedule and send push notifications to prospective diners and capture data based on preferences, helping to gather consumer behaviour and sales traits. This information will be used by Vacherin to enhance their food, beverage and customer service offering – allowing them to make informed site-specific decisions according to their customer's wants and needs.
Customers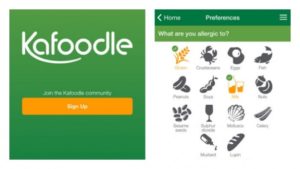 will also benefit from the two-way communication function that the app facilitates. Individuals will be able to directly contact Vacherin with feedback and suggestions via the app, providing a platform for responsive and dynamic conversations between customer and caterer.
Kafoodle will train the catering managers at each site on how to utilise the app. Vacherin will be trialling the app this month at the corporate offices of private banking group 'Skandinaviska Enskilda Banken' (SEB), who've been a client since 2015. They then plan on rolling out the app to new and existing clients across the capital.
Phil Roker, owner and managing director at Vacherin, has said: "We've been working closely with Kafoodle and are thrilled to be able to roll out this exciting new technology at our sites. Vacherin's innovative nature matched Kafoodle's tech offering and we were able to create an exclusive tool that can heighten both the customer, and employee, experience and also support our management functions."
Kim Antoniou, co-founder of Kafoodle, has said: "We are delighted Vacherin chose Kafoodle Kitchen as their software partner. It's a real pleasure to be working alongside a business that genuinely believes that they have both a responsibility to serve great healthy food and an obligation to share that information with their customers. We are proud that they chose Kafoodle as the digital platform to allow them to do just that."
Source: Vacherin