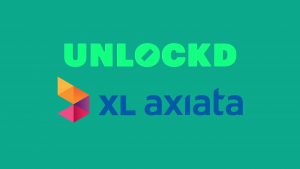 Following a partnership formed in May, Unlockd and XL Axiata are rolling out the former's advertising service to users of the latter's "youth mobile" service, Axis.
An app called Swapps allows Android-phone users to see targeted ads, news content and offers while they're unlocking their phones, in exchange for a mobile credit of IDR2,000 to IDR8,000 (US$0.15 to $0.60) per month, based on the number of times they unlock. Unlockd said this could reduce the average monthly spend by as much as 32 percent.
As for clients, iCar Asia, which operates a network of digital automotive shopping portals in Malaysia, Indonesia, and Thailand, is on board for the launch.
"Unlockd has a unique advertising proposition that will help our Indonesian brand Mobil123.com target car buyers in key geographies, and we are excited to see how we can work together to drive further penetration of our apps in these regions," said Hamish Stone, iCar Asia CEO.
The launch is Unlockd's first in Asia and fifth overall. It has launched similar services in the US with Sprint Telecom subsidiary Boost Mobile, the UK with Tesco Mobile, the Caribbean with Digicel Group, and Etisalat in the UAE. It plans to "give back" $500 million to mobile users by 2025.
"Our partnership with Axis in one of the world's fastest-growing smartphone markets will see us adding value to the country's hyper-connected youth consumer segment," said Unlockd COO Aliza Knox. "We understand this group of people is extremely driven by value and are glued to their mobile devices, so we are confident that Swapps will be able to engage them in new and innovative ways."
According to a spokesperson, Unlockd is "active and in conversations with other telcos as well as streaming and loyalty partners" to roll out new apps across Asia. Indonesia is a particular focus.
Source: Campaign Asia-Pacific