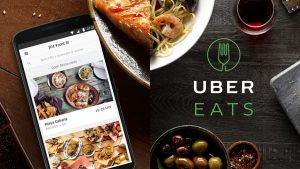 Uber is reportedly weighing up the idea of a subscription model for its food delivery subsidiary, UberEats.
In an interview with Business Insider, UberEats UK country manager Toussaint Wattinne confirmed that the company has already been testing subscriptions.
"We are constantly testing," he said. "We've actually run a few tests within specific cohorts in a few cities."
The subscription service is likely to work in a similar fashion to rival delivery firm Deliveroo. The online food ordering company launched its own subscription in the UK in November 2017. This service is offered at £7.99 a month and the £2.50 delivery fee from each order is waived.
UberEats' service can be expected to follow a similar model, as well as giving subscribers access to promotions and exclusive menu items, in a bid to increase customer loyalty in the crowded food delivery market.
"There are fundamental product experience aspects and features that drive the majority of our retention," said Wattinne. "What makes you come back more often to the app is going to be primarily the restaurants you see, the reliability you experience, the speed of that delivery. So, bringing in the layer of whether it's a subscription or a loyalty programme on top is not going to be what makes or breaks people coming back to your platform."
Source: Mobile Marketing Magazine