Uber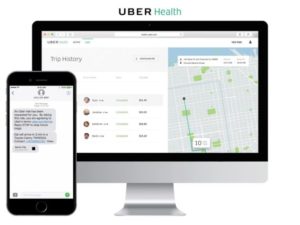 has launched a new service designed to ferry US patients to and from doctors' appointments.
The Uber Health dashboard allows healthcare providers and caregivers to request and schedule rides on behalf of patients. Uber Health rides are coordinated through text messages so riders don't need a smartphone to get to their appointments.
Uber is also launching a healthcare API as part of the announcement. The company has been testing Uber Health in beta with more than 100 healthcare organizations.
Uber's competitor Lyft also has several partnerships with healthcare organizations.
"Every year, 3.6 million Americans miss doctor appointments due to a lack of reliable transportation," said Chris Weber, Uber Health's general manager, in a blog post. "No-show rates are as high as 30 percent nationwide. And while transportation barriers are common across the general population, these barriers are greatest for vulnerable populations, including patients with the highest burden of chronic disease."
Source: GeekWire