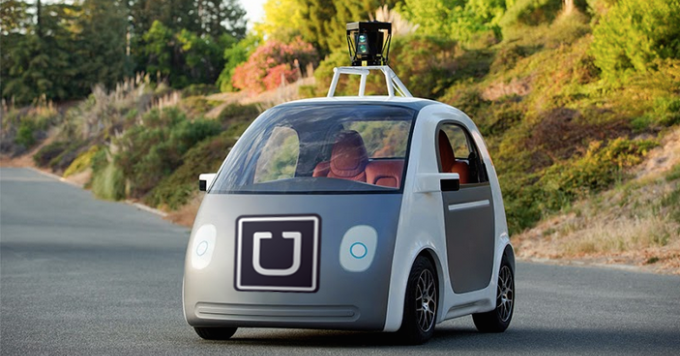 Car-hailing app Uber has begun testing a self-driving vehicle in a move that threatens to further disrupt the taxi industry.
Following the likes of Google and Baidu, the company is developing autonomous technology for vehicles that could usher in the end of the traditional taxi cab with a licensed driver behind the wheel.
A hybrid-powered Ford Fusion has been equipped by the company with radar, laser sensors and high-resolution cameras to map out the road around Uber's technology centre in Pittsburgh and trial self-driving systems.
In a blog post announcing the move, the company said it would have a trained driver on board monitoring the car as it drives, laying the groundwork for taxis that one day could be completely computer controlled.
Uber said self-driving cars had "the potential to save millions of lives and improve quality of life for people around the world". "1.3m people die every year in car accidents and 94pc of those accidents involve human error," it added.
The company, which operates in 450 cities worldwide, also said self-driving cars would mean less congestion and cheaper and more accessible transport.
The San Francisco-based company's blog added that autonomous cars are part of its "mission to make transportation as reliable as running water — everywhere and for everyone".
Source: Net Imperative