Social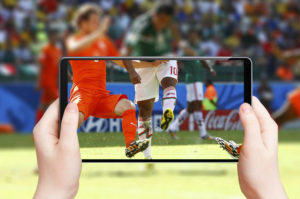 media giant Twitter has announced nine new premium video sports content partnerships to enhance its offering in the Asia-Pacific region.
Twitter has signed agreements with golf's Asian Tour, pay-TV broadcaster Astro Malaysia, online soccer platform BallBall, global sports network Eleven Sports, cable network Fox Sports Asia, the International Table Tennis Federation (ITTF), Indonesian broadcaster NetTV, Asian OTT service SportsFix TV and Jakarta-based channel TV One.
The new collaborations will add a raft of live original programming, live games and highlights, complementing Twitter's existing regional deals with MMA promotion ONE Championship, the National Basketball Association (NBA) and the Women's National Basketball Association (WNBA).
Highlights of the coverage will include clips and content from this summer's Fifa World Cup for fans in Malaysia, coverage of the French Open, Wimbledon and US Open grand slam tennis tournaments for users across Asia, and clips and highlights from major golf events on the Asian Tour.
"Twitter is the best destination for sports video content because it's an extension of what fans already expect from our platform – the live sports conversation unfolding on Twitter," said Aneesh Madani, head of sport partnerships for Twitter in the Asia-Pacific region. "Asia Pacific is a growth engine for Twitter and we could not be prouder to extend our success with more in-stream premium video content from both headline events, and exciting underserved content, from sports leagues across the region.
"Digital video consumption in Asia Pacific is growing rapidly. Introducing these new in-stream video sponsorship deals for sports to advertisers in Asia Pacific will strengthen the success of our partners in the region, and give fans an easy way to keep up with the sports they care about most."
Meanwhile, Twitter has expanded its live streaming deal with US stock car organisation Nascar to provide coverage of 15 top-tier Monster Energy Nascar Cup Series races during the second half of the 2018 season.
Having debuted the system at the end of last season, Twitter will live stream one in-car camera for all ten of this year's Nascar play-off races and five regular season races. The coverage will only be available to fans in the US.
Source: SportsPro